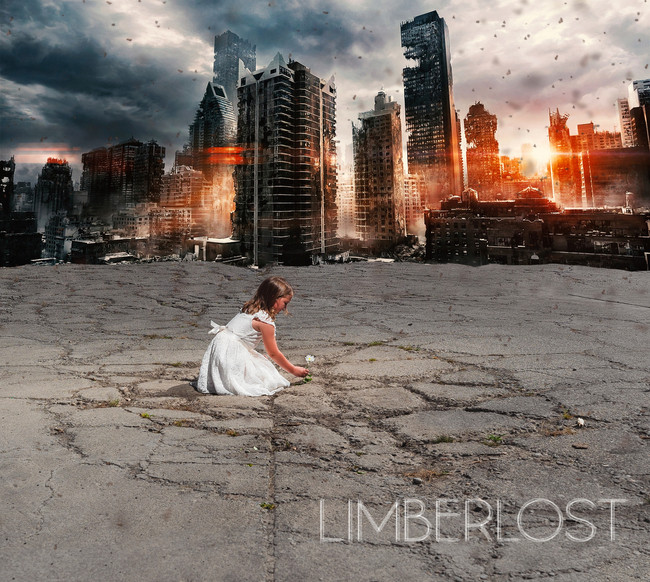 Limberlost, a band from the Northwest, has made some wonderful new music with its album Good Fight, and the group's lead vocalist, Krystle Pyette, took some time to tell us more about the band.
Skope: You cover Dolly Parton's "Jolene" on Good Fight. Is this because you love the song, you love Dolly Parton, love country music or all three? If you love country music, what other country music do you like?
Krystle Pyette: Who doesn't love Dolly Parton? And that's really the point. The choice was equal parts enjoyment and stagecraft. When we play a live show, the goal is to build a relationship with the crowd and welcome them in to participate in what we are doing. A song like "Jolene" can be both new and also comfortably familiar. We have a unique take on it and it's also a great way for me to connect with people. I can sing the song to the ladies at the show and be really playful about it and hopefully give them something fun to remember. Recording it for the album was a no-brainer after we started mixing in our flavor, and we hope the incredible Dolly Parton would enjoy our sassy spin on such a delightful and classic song.
Skope: When you sing about "the good fight" on the new album's title track, what specifically are you singing about fighting about?
Pyette: The song started as a look at my own relationships, how we can sometimes have been together so long but still completely misunderstand each other about simple things. The song is really me writing from a place of having been on the receiving end of the kind of love and commitment that is willing to go the distance and stick things out no matter what. So, it was already very meaningful and powerful when we recorded it… but we all know what happened in 2020. Things went haywire, and as we were preparing the album and brainstorming for the music video, we found ourselves living in a society that was very violently torn apart. Everything was this side vs. that side, and we started to realize that the lyrics were really transcending their initial conception and it became a call for all of us to remember and realize that on the other side of whatever fence we are busy slinging rocks over stands another human being. We have to be willing to fight for each other rather than just against one another.
Skope: You also cover the Pretenders' "I'll Stand By You," another hit for a female-led rock band. What was the thinking behind covering this one?
Pyette: "I'll Stand By You" was our second time working with our producer Timothy Eaton. It is a very powerful song, and it was the first time Brittany (Lauren) tracked some lead vocal. It was a cool experience as we walked into the studio that morning with very little idea of where Timothy was going to take us. Each of us had to become listeners and direction followers. By the end of the day, we had a sitar, kids' choir, "Ode to Joy" and a ton of fun. It was interesting to explore a different skillset in recording. At the time, the intent was to find a song we could cover that was iconic and could also serve a bigger purpose. As the idea of "Good Fight" (also produced by Timothy) was developing, the song, then the album started to breathe life to some other ideas and possibilities that may grow beyond the music. Since these things are still under construction, I can't go into much detail but let's just say that this song has purpose yet to unfold.
Skope: Was/is the band Heart, another two-female band from the Northwest, an influence on your band? If so, how?
Pyette: For me? 100%. It's an incredible and inevitable legacy that I am thrilled to have sewn into my seams. The comparisons are often drawn, as you just don't see that much duo-led female fronted music right now. Their powerful melodies and harmonies are so inspiring to us, and we are currently enjoying covering one of their songs in our live set. Ann and Nancy are both powerhouse musicians and they inspire and inform both my vocals and my guitar playing. They paved the road I'm dancing down today and have my eternal gratitude for the work they have done -and are still doing- both artistically and in the industry.
Skope: Although a rock band, Limberlost also incorporates softer elements. What are some of the group's primary sonic influences?
Pyette: It's really hard for me to list only a few specific influences, as our band is pretty multi-generational in its current line up and we come from very diverse backgrounds. I was raised on guitars and classic rock, but I listen to all kinds of different sounds (right now I'm listening to a lot of Peter Frampton and I'm also digging into EDM for the first time). Brittany, our other vocalist, is a classically trained musician with a background in Opera. Ricky, our guitar player, has some great southern rock roots that are pretty foundational to our original sound, but he also has a very diverse pool of music that he listens to. I would say our roots are primarily classic rock, but we also love to play around with different textures like funk, that really play up Tony's place in our sound with his really flavorful keyboard work and also Ben and Mike's foundation work in the rhythm section. It really comes down to how much we love music, and how much we love to play it. I love it when we can just get in the same room and start throwing sounds around. Before long someone will have hit on a groove that gets all our creative wires fired up and we can chase things down and listen for things that are intriguing for one reason or another. That's really where the DNA of our sound is found.
Skope: Tell me about songwriting inspirations. Who are the band's favorite, most inspirational songwriters?
Pyette: That's a huge question, that I'm not sure I can answer. I think it would vary by individual. As I said we have multiple songwriters. I can say that as a group we don't aspire to sound like or be like anyone else. Influence, I would say comes from our common likes. Zeppelin, for example, but there are and will be many, many more. Comparing us to someone is more for the listener and it would, hopefully, vary if we are doing it right. If I had to pick a comparison, and this would strictly be from a surface view not style or sound, I would say Fleetwood Mac. Multiple songwriters, very unique sound and a somewhat "in the moment" approach to song writing and presentation.
Skope: Limberlost is a wetlands region in Indiana. Is this the inspiration for the band's name? If so, why? If not, where does the name come from?
Pyette: This is a delightful question in that you obviously did a little digging already! By way of a couple different routes, it is definitely where the name came from. There are childhood ties to the name for both me and Ricky. A classic novel published in the early 1900s called "A girl of the
Limberlost" was my favorite book growing up, and the story is about a young girl who finds her roots in music and finds a new way through difficult situations and relationships. When Ricky brought up the name based on his memories of the woods behind his grandmother's home being called by the same name, we decided to look a little further into the name. A quick online search will give a few different versions of the origins of the name of the true geographic Limberlost, one of which is about a man who was lost and found himself going in circles. He had to make a conscious decision to choose, mark, and follow a direct and straight path to find his way out. That storyline is something that resonates very strongly with our desire for our music to be more than just good sounds. It's a reminder to put one foot in front of the other and to take the steps necessary to focus on finding your way.
Skope: The band's symbol appears to be some kind of tree. What's that all about?
Pyette: That just kind of happened but as the brand developed, it took on more meaning. After settling on our name, our original bass player walked in one day with some ideas and that tree was one of them. Trees can stand for several things but strength and life I think are the apex of our tree. Oh, and that is "our" tree. We bought it. There's been talk of a tire swing someday lol.
Skope: The band is pictured with Brittany Lauren and Krystle Pyette standing behind microphones. Do both only sing, or do they also play instruments?
Pyette: Both of us are instrumentalists as well. Brittany is a talented pianist, and I play both acoustic and electric guitars. Brittany's work can be heard on the new album in the track titled "Remains," and I can be heard on acoustic on the title track "Good Fight," as well as on several songs on our first album. We didn't incorporate a second guitar into our live sound this last season, but that's something I'm looking to explore again in the next year.
https://www.limberlostmusic.com/
Skope: Who writes the band's songs, and how would you describe this process?
Pyette: That is something that we have yet to replicate. Part of our diversity comes from having so many songwriters in the band, and every song has come to be what it is in its own way. A few of our early songs were ones that we had written individually before the formation of the band, others have grown spontaneously in rehearsal from an impromptu jam. We often send seeds and ideas around to each other and then collaborate in different combinations of personnel. Every once in a while, someone shows up with a nearly completed framework of a song, but they all end up getting worked out and come to life when we are all together at a rehearsal, and then further developed when we start to make them part of the live set. You can imagine that it can sometimes be a fiery process having so many strong creative personalities in one situation, but that's again just part of our DNA.