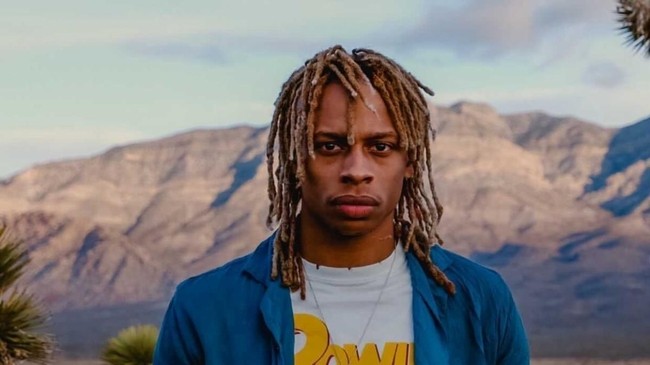 New Jersey's ONLYJAHMEZ brings in all the heat and talent with his newly released single titled "Thoughts" ! In the song ONLYJAHMEZ brings light to what goes on in his mind about himself, relationships, and enemies. He released the single with a creative video to accompany its liveliness.
Following up from his previous singles, "Akon", with over 100,000 views, and "Tiff Banister ft. Lil Wayne", OnlyJahmez's Thoughts" serves as the lead single for his next album, RIOT.
He rode a huge wave with his innovative style on the hit song, "Fxck Rules (2019)." Now he's set to elevate to mainstream popularity on the new visual to his latest single "Thoughts," out now via Thump Records. A BET Jams premiere. "Thoughts" is a dark and twisted video that shows us OnlyJahmez battling his demons and examine relationships, opps and fans. Directed by WaveChange, Jahmez finds his answers in the desert where he raps about his mind playing tricks on him. The song displays the artist's emotional depth.
The new song is the lead single for OnlyJahmez's forthcoming project, RIOT, which arrives 2nd quarter. "Thoughts" has become a Tik Tok favorite with over one million views on the popular social network. The Tik Tok acclaim is another great accolade that includes the artist's breakout song, "Tiff Banister" which features the best rapper alive, Lil Wayne.
"Thoughts" is the perfect song to describe ONLYJAHMEZ'S artistic vision and thought process. When it comes to New Jersey's top upcoming creatives Jahmez is definitely at the top of the list. With his unique sound and lyrics there is no denying that his future in the music industry is boundless.