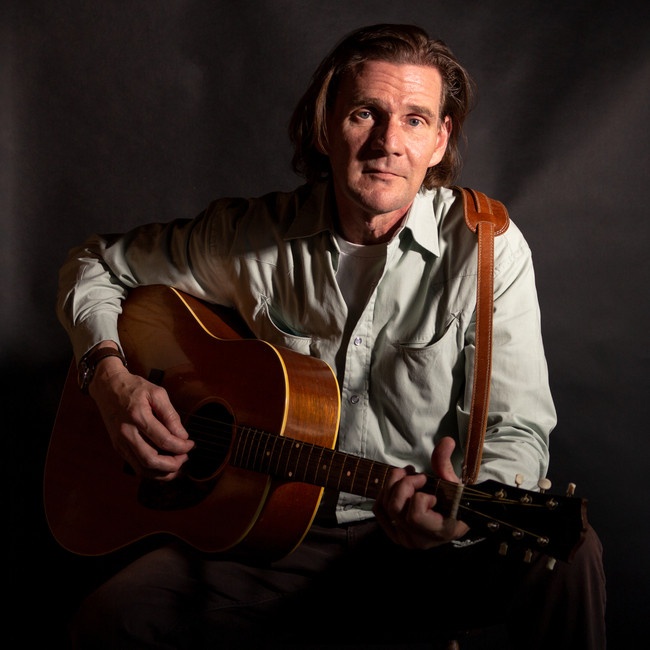 Todd Hearon is a Texas-born singer-songwriter and poet in the troubadour tradition of Townes Van Zandt and Guy Clarke, who'd also be at home with contemporary artists the likes of Sturgill Simpson, Hayes Carll and Jeffery Foucault. Border Radio, his first full-length solo album, drives deep into soulful Americana and classic-country/folk roots while expanding the tradition with an attention to language unusual in contemporary commercial songwriting.
Hearon's no newcomer to music, and the playing/production quality of Border Radio bears witness to that in big technicolor strokes. For years he played guitar and bass in The Spin, one of the more successful alt-rock bands to come out of the Dallas "Deep Ellum" scene in the 1990s. Armed with a host of new songs, over the course of the pandemic he assembled old and new friends—upwards of thirty musicians from all over the country—who sent their tracks remotely into the studio. Under the techno-virtuosity of Tim Phillips, the sounds of Border Radio were stitched together; the final product is an amazing amalgam of apparent synchrony: a 15-track studio album, sans actual "studio," that genuinely soars.
https://www.facebook.com/toddhearonsolo
One thing that sets Hearon apart from the contemporary crowd is his lyrics, spun with deep attention to poetry, rich sound and surprising connections. "Border Town Girl" veers from your typical love song into "eyes black as midnight, [that] take you back to the days when the hulls of conquistadors cut through the waves," the plunder and slaughter of history, and the violence still a part of our US/Mexico border experience. "Evangeline," Hearon's reimagining of the old poem by Longfellow and the song by Emmylou Harris, turns into a holy-rolling "junkyard queen and a saint's wet dream of criminality." One of the more somber numbers on the album, "Mary Dyer," speaks from the perspective of the 17th-century Quaker martyr, hanged in Boston's "dark professing place": "Spin my shroud when I come to die," she says defiantly to her executioners, "with a thread too bright for the Magistrate's eye." Poetry and song, ever old friends, meet again and merge in every line of Border Radio.