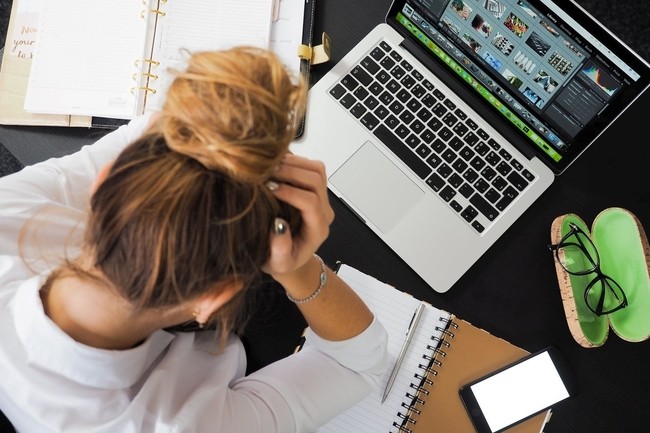 Every student undergoes some level of stress during their college life. As you try to juggle college demands with family and work, life can become a little bit crazy. For those joining colleges for the first time, adjusting to the new life isn't a walk in the park. While stress is unavoidable, how you respond to it is what matters. If poorly managed, stress can lead to headaches, exhaustion, unhappiness, and sleeping disorders, among other issues. That said, the following tips will help you stay stress-free this semester.
Get Plenty of Sleep
Usually, college life is packed with tight schedules, including classwork, discussion groups, and other commitments. In some cases, you'll find yourself staying up till late in the night or waking up early just to focus on your learning. Unfortunately, this kind of lifestyle can deprive you of sleep, eventually causing stress and depression. However, if you want to remain stress-free, it is advisable that you spare enough time for a restful sleep.
Exercise Regularly
Exercise is among the proven ways to lower stress levels. According to the research on the topic, exercise makes your body produce good-feel hormones known as endorphins. Once produced, these hormones act as natural painkillers to relieve stress and depression. Consider incorporating this into your routine through activities such as yoga, biking to college, walking, or going to the gym.
Seek Emotional Assistance
If you find adjusting to college life challenging, don't hesitate to seek emotional support from family members, friends, or professionals. One benefit of meeting with a professional is that they can provide a nonjudgmental and objective third-party perspective. You can also look into psychic readings in your area. They can provide you with unique insights that will put your mind at ease.
Have a Stress Outlet
A stress outlet is any activity that makes you feel relaxed and positive. For instance, you can find a new hobby or join a social club where you interact with your peers. Doing something you love can keep you motivated when you are struggling to keep up. Some common stress outlets include listening to music, playing sports, drawing, swimming, and reading.
Final Thoughts
Stress is usually unavoidable in college life. Since there are lots of activities and life changes on most campuses, you will at one point feel stressed. But the main thing you need to do when such a situation presents itself is to find a way to cope with the stress. If you are planning to stay stress-free this semester, the above-mentioned tips can give you a head start.