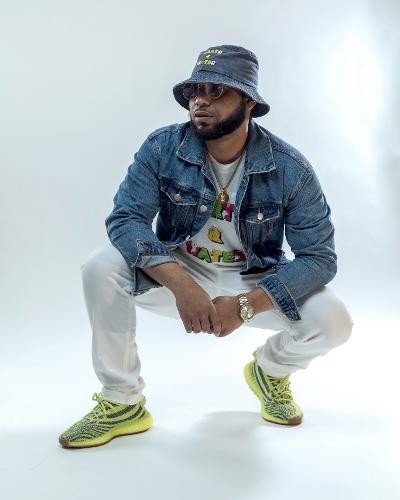 Tabaris presents a beguiling, mysterious piece of hip-hop on the soulful "Gemini". Samples rush in a psychedelic way, with the beats bouncing off the walls. Kept to the essentials, he keeps the sound compact yet the dreamy nature of the work further adds to the sense of time melting away. Melodically rich, there is an almost symphonic collage to the way he sculpts the sound. Production adds to this rather wonderful experience, for stabs of electro are interspersed with the trap beats. Vocals rest front and center of the album, with the inclusion of personal asides lending it a surprisingly intimate quality.
Spotify: https://open.spotify.com/album/5pnuYeSIZ9zne8SBe9Iti4
Woozy opener "Made A Way" features phone calls and voicemails that feel voyeuristic at times. The spirited ambient washes lead into a swaggering rhythm on "Tell Me Why (feat. Mesha Monique)". Glowing with its quiet hushed presence "Smoke Wit Me" has a reflective stance. Beats go for a bulky, hard-hitting cadence on the stark reality of "Freestyle". Keyboards filter in and out with the gauzy "MFTN". Video game soundtracks enter into the fray with the incredibly creative "Think Ahead (feat. V'Air & Deezy)" by far the highlight of the album. Pitch stretched out with the tragic tone of "Hurt". Bass rumbles on through with the darkened presence of "Deposits" as the ornate detail gradually comes into focus. Laid-back with a chill atmosphere "Outro" finishes the album off on a high note.
"Gemini" revels in Tabaris' uncanny vulnerability to go for something that has a confessional quality to it.
Social Media:
Instagram: https://www.instagram.com/tabaris87
Facebook: https://www.facebook.com/Tabaris87