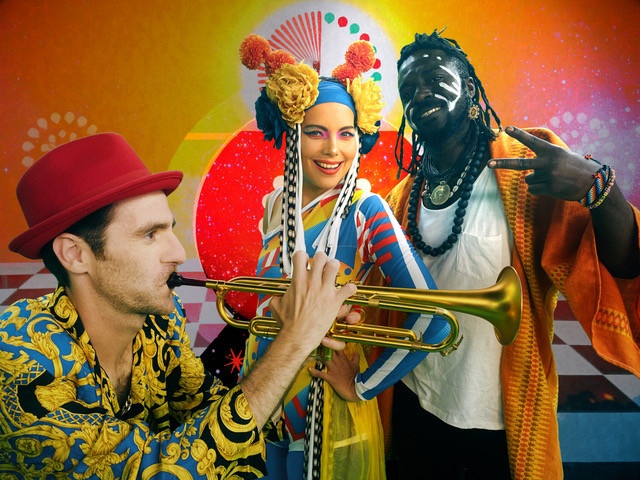 An irresistibly upbeat new track, the MULTI-PLATINUM selling international pop sensations return with their first music in over three-years. The single also sees the band enlist UK-based Ghanaian vocalist K.O.G. (fresh from his appearance on BBC's Later with Jools Holland), to sprinkle a little of his own gold dust on proceedings.
Summoning the summer season with a groove that couldn't be anyone else, "Sun Dance" is a blazing, beatific and brassy new single of pure Afropop dynamite.
Initially an instrumental, "Sun Dance" was written by the band's Sam Ritchie in early 2020 following a binge of Fela Kuti's untameable live recordings. Taking inspiration from Kuti's trademark 12/8 rhythms and simple pentatonic brass lines, Ritchie began to fold-in layers of hypnotic loops and a propulsive four-to-the-floor backbeat until very soon something identifiably in-line with Womp's own distinctive brand of bangers emerged.