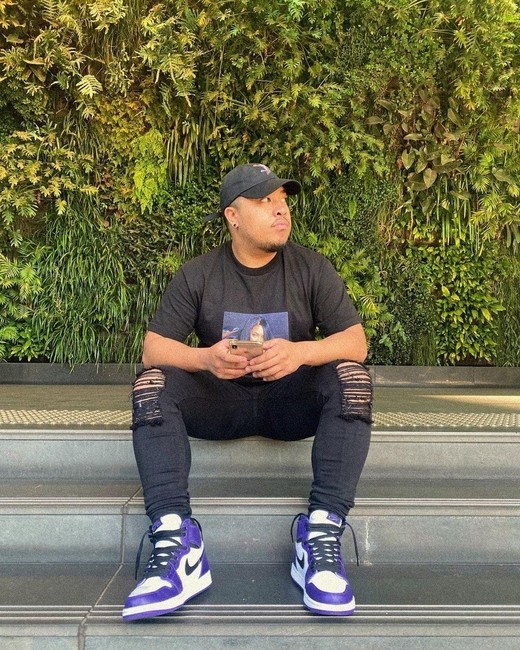 1. What first got you into music?
How I started with music is just by hearing random beats anywhere, liking the sound of it (mostly in high school) and that's where I got into and fell in love with producing and making beats and then transitioned to being a DJ for a while and now to singing and being an artist.
2. How would you describe the music that you typically create?
The type of music I create is basically like an RNB sound but with a diverse taste to it, where I would like to explore other sounds such Afrobeat, Reggaeton, etc.. and putting my RNB sound on those.
3. What is your creative process like?
My creative process is pretty simple, basically I'd say I come up with my best work if I work alone in the room. Just in my own zone. But it's usually just when the beat comes on and I feel the vibe, start humming the melodies and the words just come out and the rest is history.
4. Who would you most like to collaborate with?
There would be a lot of people who I would want to collaborate with but if I had to choose it would be Chris Brown, Ty Dolla $ign, H.E.R. and whole lot of other artists.
5. If you could go open a show for any artist who would it be?
It would be dope to open for a Chris Brown or a Tory Lanez show for example.
6. What would you be doing right now, if it wasn't for your music career?
I'd probably be working a 9-5 job which it isn't for me at all, that's why the work and grind never stops to reach the top.
7. Where have you performed? What are your favourite and least favourite venues?
Do you have any upcoming shows? I have performed at bars and clubs. I love what I do so I don't really have a favourite or least favourite venues to perform at, if the people in the crowd feel my
energy then that's enough and hopefully I would have some shows lined up in the coming months for sure.
8. What is your favourite song to perform?
My favourite song to perform is 'Baila Baila.' It just gets everybody on their feet and gives me all the confidence and energy I need.
9. Which famous musicians do you admire?
I admire a lot of artists but producers also, such as Timbaland, Pharrell, Hitmaka to name a few.
10. What's next for you?
What's next for me is to just keep my head down and keep working. Not satisfied with the way things are with my music, trying to be the best RNB artist I can be.