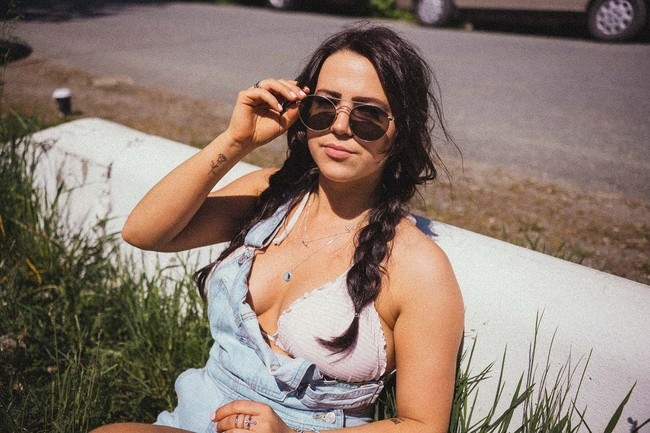 Canadian country artist Nicole Sumerlyn is pleased to share her summer single – "Floatin'" – which is currently available on all digital streaming platforms along with an official music video on YouTube.
As the second single of 2021 for the North Vancouver-based artist, "Floatin'" is Sumerlyn's first musical release with acclaimed producer Mitch Merrett (Tyler Joe Miller, Black Mountain Whiskey Rebellion, Karen Lee Batten), who also co-wrote it with her. With playful lyrics and a bluesy-country grit painting the song's summer-soaked canvas, it's a colourful, lighthearted showcase for Sumerlyn's twang and the alto key depth in her voice.
In speaking about "Floatin'", Sumerlyn says, "This song comes from one of my favourite things to do in the summer, which is just to float in a tube down a river all day. There are many summer country songs about tan lines and beer drinkin', but not a whole lot of songs about floatin'! We wanted to write a song to capture the chill and relaxed vibes of those lazy river days."
The chillaxin' inspiration behind "Floatin'" harkens back to Sumerlyn's own summer memories from her hometown of Abbotsford, British Columbia, where floating down the river with good friends was a summer staple for her. The artist recruited some of her friends and videographer Meaghan Gipps to create a music video with same carefree mood in a water setting.