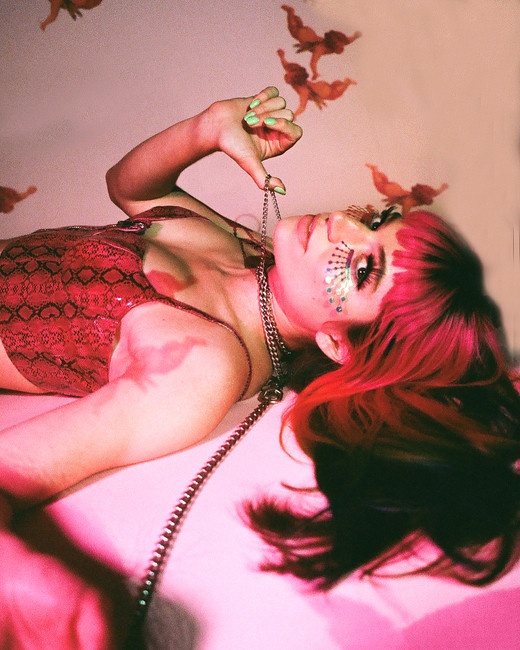 Emerging pop artist Molly Moore has released her new single "Do They?," the first release from her forthcoming project expected later this year. Capturing Molly's intoxicating energy, "Do They?" blurs the lines of genre, creating a multi-layered house party atmosphere as sultry brass blasts, hypnotic bass, and synth grooves blister the mix. Co-written by Larzz Principato (Halsey, Dua Lipa, Oh Honey) and Allie Crystal (Robinson, Illenium, Gazzo, King Deco), the infectious track addresses the highs and lows of being in love with someone you can't be with in a traditional sense and offers a glimpse into the next chapter of Molly's musical journey and evolving career.
On the track, Molly shares, "'Do They?' is the beginning of a new era of my music. It is a clean slate as I begin to tell a new story. I'm excited to share this journey and allow people a look inside a part of my mind and being that's been otherwise closed off for a long time."
The release of "Do They?" comes on the heels of Molly's recent show announcement with a performance at San Diego's Music Box on August 27th supporting Shwayze and a festival appearance at BottleRock Napa Valley on September 4th.