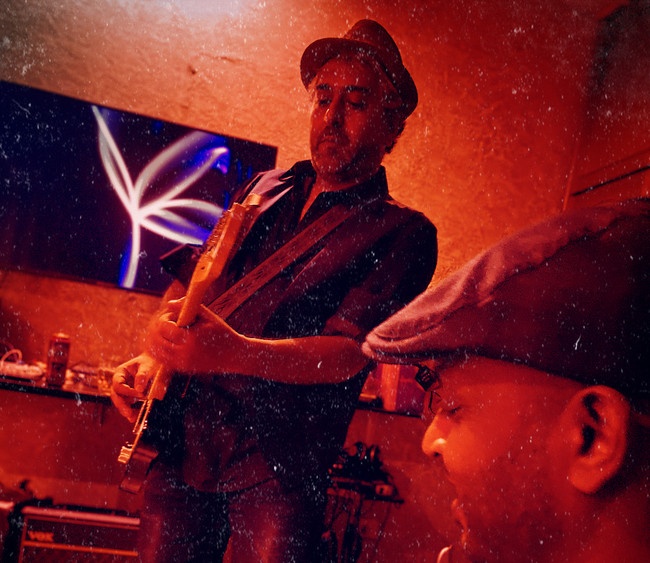 Izzie's Caravan has a hard-hitting power behind it with "A Beautiful Nightmare". The bluesy aspect of it helps to give it a timeless quality behind it. His voice goes for a lived-in presence about it. Words are chosen with care, for every single element glistens. Guitar work features a great subtle element to it, for the unfurling of the groove also adds to its thoughtfulness. Rhythms have a gentle quality to it for the whole of the song has a refined dignity to it.
Right from the beginning the song sets up a certain rainy-day quality. From there the rest of the band comes into full swing. Everything features its own unique sense of tragedy to it. Upon the vocals entering into the mix things get started in earnest. His voice has a gracefulness to it for the way that the lyrics cascade downward adds to the sense of beauty to all of it. The flow of it has a tenderness for the way that the layers come together further adds to the song's depth. A degree of darkness takes shape for the song always has a bit of a resigned quality to it as the piece features an introspective, reflective tenor, one that has a great realness to all of it. By the very end it the cyclical quality comes to a quiet finale.
"A Beautiful Nightmare" shows off the exquisite level of detail that Izzie's Caravan plays with, resulting in something that washes over the listener.