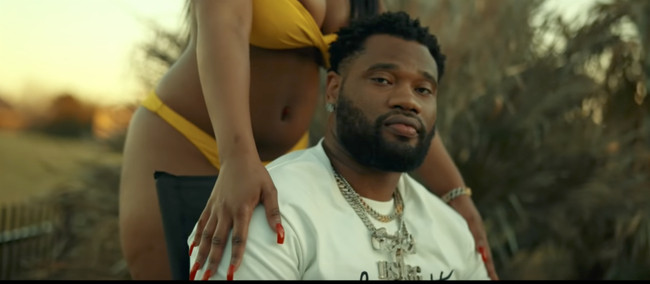 Houston, Texas is the town that keeps on giving as we get yet another artist from H-Town blessing the streets. Known as, BSGG (Back Street Go Getters) Lil Man and pushing his new song "Yayo," BSGG Lil Man tapped one of the top producers, songwriters and rappers, Jazze Pha for the single "Yayo."
It's a hit that made it's way to the world stage when it was featured on the Instagram's viral phenomenon, "Verzuz" featuring Keyshia Cole and Ashanti." The battle had record-breaking streams of over 11.3 million fans who tuned in to the event of the year. "Yayo" surpassed the expectations projected and the single is well on it's way to becoming the signature song off his album "Reloaded."
The collaborative efforts of Houston's own, Go DJ Hi-C and the alluring female emcee, Moe Vickers gave the project that added Houston flavor that garnered hit status. Their powerful performances were the extra sauce needed along with features by Trina, Rico Love, Boosie and Yung Rich. Check out his latest project, "Indestructible" which was released January 15th, 2021. It sounds like another banger has the airwaves on fire with the lyrical flow of BSGG Lil Man.
No stranger to adversity, Lil Man and his music exemplifies the battles he fought, having to raise himself since the age of 14. Each bar and every rhyme unfolds more of the puzzle that is his life growing up around the infa-mous, crime-ridden Acres Homes. Lil Man waves the flag high in hip-hop for rapping about themes of struggle, not in aself-loathing or apathetic way, but through beating all the odds to come out on top. He's consistent in his message, and his passion shines through – making him a natural bornleader. Lil Man is known for inspiring those around him – his determination is infectious, and he's the real deal when it comes to spit-ting fire in the booth.
Though still a relative newcomer to the game, Lil Man has already begun to make waves with his record label entitled BSGG. As the CEO of the label he has already released his debut LP entitled BSGG Chapter 1, which dropped March 2017. Vivid metaphors, witty lyricism and wordplay set the bar high for Lil Man – the album was a genuine representation of what he's about, but also for what's in store for the future. Keep an ear to the streets because BSGG Chapter 2 is in the works and more news on its release date will follow soon.