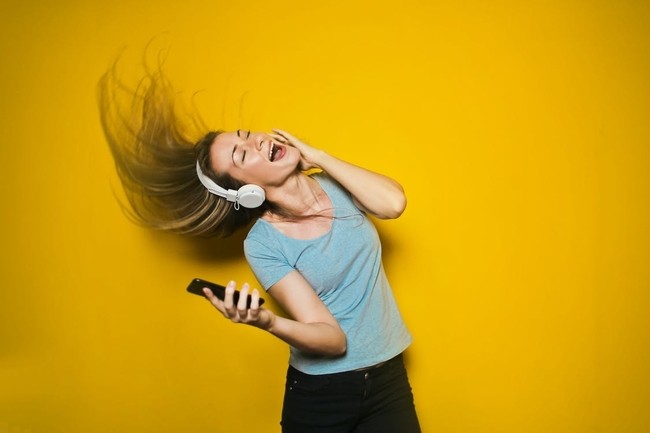 When it comes to choosing one of the many digital distribution companies, you may hit a wall. Digital music distribution has become so popular among indie artists, that there were also founded more distribution companies. To be frank, it pretty much depends on what you are looking for, yet the choice has become overwhelming. Let's take a look at two of the top ten digital distribution companies by checking DistroKid vs CD Baby.
Oldtimer CD Baby
CD Baby has been around since 1998 and was the first among digital distribution companies to enter the scene. Considering how long they've been around, they certainly know what they're doing.
They were also the digital distribution company that was open to all indie artists to distribute their music to iTunes. Unfortunately, its founder Derek Sivers, a musician himself, sold the company to Disc Makers in 2008. Disc Makers' parent company is part of an intransparent company structure that ultimately belongs to Downtown Music. Since CD Baby was sold, it's turned more and more into some kind of conglomerate.
The business has certainly been growing, especially in 2020. As pretty much every entertainment area was shut down due to the pandemic, more indie artists chose the digital distribution way. CD Baby was absolutely not prepared for such an onslaught. Their customer service was soon completely overwhelmed. Being unable to handle that many requests, they hired more people for their customer service. Thus, this problem should have been resolved by now.
Sleek DistroKid
DistroKid was founded by drummer Philipp Kaplan only in 2013 but has quickly joined the top ten ranks of digital distribution companies. It has remained a completely independent digital distribution company throughout all those years.
In the beginning, the founders of CD Baby and TuneCore praised Philipp for his idea to make digital music distribution as simple as possible. DistroKid provides you with one simple page where you can upload your songs. Should you lose your songs for whatever technical mishap, you can download your songs from your account on DistroKid.
It's also been the first among digital distribution companies that offered unlimited releases for an annual fee.
https://www.pexels.com/photo/low-angle-view-of-lighting-equipment-on-shelf-257904/
Common points about DistroKid and CD Baby
Before we take a look at where DistroKid and CD Baby's services differ, let's check what they've got in common:
Neither of their services is available as an app.

Both digitally distribute your music directly to more than 150 outlets.

DistroKid as well as CD Baby are open to any indie artist.

Neither DistroKid nor CD Baby requires a sign-up fee.

Both distribute your music to TikTok and Instagram as well as China. China is becoming a very important market for digital music distribution, so you should keep it in mind.

Both don't charge you any costs for creating ISRC codes or taking down your music

If you're interested in YouTube monetization, you can opt-in with DistroKid and CD Baby

Unfortunately, neither of them offers monetization with Soundcloud.

You cannot attend Soundcloud exchange with either DistroKid or CD Baby.

You can submit your music via DistroKid and CD Baby to Pandora Radio

If you created a cover song, you can distribute it with DistroKid and CD Baby

Both withhold taxes from artists from foreign countries.
https://www.pexels.com/photo/group-of-people-in-a-concert-1587927/
Customer Service For Both Digital Distribution Companies
You will always need customer service and would like to talk to someone if any problems occur. For example, let's imagine you've got a problem with uploading your songs. CD Baby offers customer service via email, phone, and live chat during business hours on working days. DistroKid doesn't have such fine-tuned customer service and is only available via email. They usually take a day to reply to your concerns, CD Baby might be a little faster.
Commission of DistroKid vs CD Baby
While you keep all your rights to your songs with digital distribution companies, some would like to have a slice of your pie. Of course, their service is not completely free, so you can't blame them. But not everyone takes a commission. DistroKid, for example, doesn't ask for any commission. CD Baby, on the other hand, does take a commission of 9 %.
Distribution Fees DistroKid vs CD Baby
As already mentioned, none of the digital distribution companies works completely for free. If they don't take distribution fees, they will get a piece of your cake with commission fees or other services.
CD Baby takes a distribution fee of $ 9.95 per single and $ 29 for a full album. DistroKid is a bit more straightforward in this area with just requesting an annual fee. In turn, you can release as much music as you want with DistroKid. However, their distribution fees are based on how many artists want to distribute their music.
As a solo musician, they ask you for an annual fee of $ 19.99 per year. A duo would be required to pay an annual fee of $ 35.99. A band with five artists would have to pool $ 79.99. Should you be even more artists, like 10, you'd be asked for an annual fee of $ 139.99.
https://www.pexels.com/photo/black-and-gray-microphone-164829/
Payment Splitting DistroKid vs CD Baby
DistroKid offers payment splitting of your royalties with other artists with whom you worked together. But, the payment would have to come to $ 19.95 at least until your collaborator(s) receive a split sum. CD Baby doesn't offer this option at all.
Lyrics and Credits Distribution DistoKid vs CD Baby
DistroKid offers a special gimmick as one of the digital distribution companies: they do distribute lyrics along with your song. On top of it, with whomever you collaborated, such as a songwriter, engineer, producer, or musician, DistroKid will also distribute this information. CD Baby would only distribute credits of songwriters.
How Long Does it Take For Them to Distribute My Music?
Digital distribution companies all work a little differently. Some take longer to distribute your music, others don't. DistroKid takes 1 – 7 workdays to distribute your music to Apple and 2 – 7 to send your music to Spotify. It may not actually take 7 workdays and they might be as fast as CD Baby. CD Baby only takes 1 – 2 workdays to distribute your music to Apple and Spotify.
Parting Words
Now it's up to you. As an artist, creative freedom should always be your biggest concern. So make sure to do your research. Only partner up with a company that will lay the foundation for your initial growth.
Remember, you're creating art, so never take your time and effort for granted. There are many companies out there ready to take advantage of your inexperience.
DistoKid vs CD Baby are great options, but one will have an extra edge over the other. So make sure to partner up with the best for you.