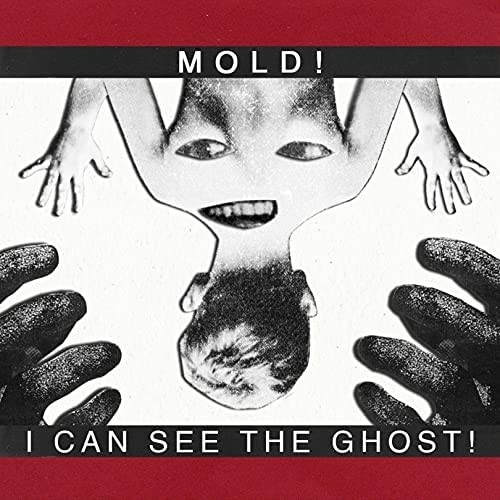 The newest single by Miami based alt group, Mold!, is entitled, "I Can See The Ghost." The song is from their upcoming and debut LP, No Silence. Mold! is careful to acknowledge their Peruvian roots as key to their artistic identity. It was the culture shock that accompanied their migration, that has been a major theme in their work. They like to describe themselves as Psych Rock, which seems like a tip of the hat to their own intellectual tendencies.
There is a bevy of acts that you could compare Mold! to, but truth be told, they are a product of their own creation. While they are still finding themselves as songwriters and people , there is an atmosphere that they decorate the surrounding space with that feels palatable. When you are first exposed to a group like Mold!, you aren't quite sure what to conclude. Firstly, you will get the impression that their music is not intended to seduce you or pander to you. Mold! is furiously preoccupied with art as a means of self-extension and psychological preservation.
"I Can See The Ghost," wastes no time in hastening things up, and it never relents. It's as if you and a friend agreed to an early morning jog, and you joined them, in mid run. The drumming on this track is frenzied and emotively delicate. The guitars have that Strokes style tuning, without the Velvet fuzz. Carlo Barbacci's vocals are pleading and authoritative, as well as decidedly inimitable.
The video for "I Can See The Ghost" is both amusing and ribald. It's an entirely animated showcase, that doesn't feature the band at all. Instead it focuses on a girl whose grooming preferences are shall we say, organic. You're not sure if the video is intended to shock or sublimate, but it's highly original, if nothing else. Unfortunately, originality isn't enough to really compensate for the video's ambiguity.
APPLE MUSIC: https://music.apple.com/us/album/i-can-see-the-ghost/1569118051?i=1569118052
Barbacci was instrumental in the track's production process, no pun intended. He partnered up with Ryan Haft to rather strong results for "I Can See The Ghost." The mix is exactly what it needs to be on this song, as it ends up sounding like professional and sophisticated garage rock. The mastering was handled by Dave Cooley, who was worked with bands like Stone Temple Pilots. All things considered, Mold! comes across exactly as you would assume they hope to, here. There is angst raw emotion, and musicality on this track, and it serves as a flattering introduction to Mold!.
Mold! have stated that "I Can See The Ghost" is the best indicator of what to expect from No Silence. They promise that this record will contain material, the likes of which will completely reinvent the band's public perception. If their current single is any indication, then things are about to get very interesting for Mold! and their fans. The band is at a pivotal point as artists and songwriters. Mold! Has seen the ghost and it seems they are here to tell its story.
Mark Ryan