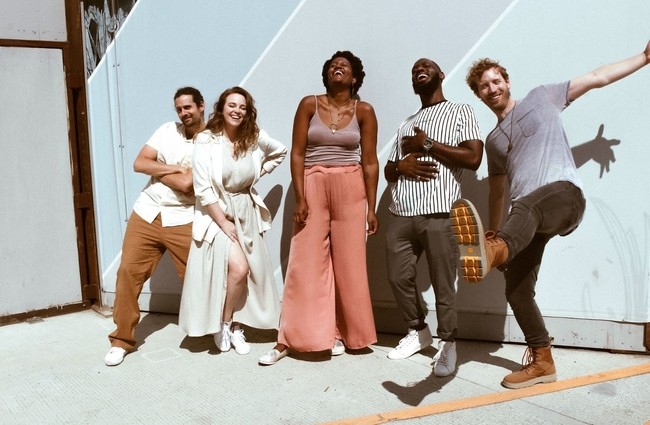 The band says: "This song is a call to repair the world. It's kind of like our revolution song, ya know? Everything we do has a butterfly effect that eventually comes back to us and we hope this song inspires us all to do our part. The world is what we make it; the power is in our hands."
Mantragold's two lead singers Ayo Awosika (Miley Cyrus, Rob Thomas, The Lion King Soundtrack) and Lily Elise (Olivia Rodrigo, Don Henley, The Voice finalist), have impressive resumes of their own, but their voices come together alongside Jeremy Lawrence (guitar, production), Brock Pollock (bass) & Joe Conner (drums) to create songs of love, healing & unity.
Ayo and Lily's R&B influences come through in 'The Answer' with their smooth and lyrically direct verses at the top of the song. The chorus then opens up to an anthemic mantra that sits on top of Jeremy's etherial guitars and Joe and Brock's grooving drums and bass. The bridge breaks down to a heart-felt vocal duet, followed by a thought-provoking quasi-rap verse.
Photo by Eric-Andre McKandes
– https://open.spotify.com/track/2SfxipRzcUhNDy3IMVJA91