In a recent interview, Ana Moura gave some insight into her artistic approach: "This album is everything but exclusion – It's inclusion, the meeting of all the inheritances that I have," she said. She is referring to her forthcoming album, due to be released later this year. However, ahead of the album, she has shared her single "Jacarandá", which was released on 25th of June.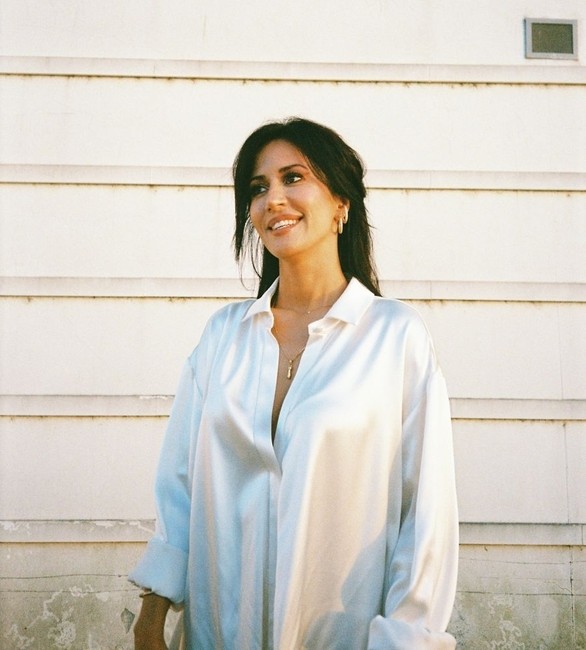 Compared to "Andorinhas", where Ana has discovered the strength of her freedom, her forthcoming single "Jacarandá" lets us perceive the aroma of her vision. The song is made with equal measures of rapture and balance, of poetic words and sensual rhythms that translate an Atlantic feeling – drawn from Lisbon, but realising the origins from Brazil and Africa. "Jacarandá" is a collaboration with Mike Scott, the guitarist who accompanied Prince, and brings a touch of universal class to the song.
"Jacarandá" begins with a familiar melody in her voice – without words but with pure emotion. The narrative comes later: "Fecho os olhos e não estás distante, perco os sentidos, não perco o norte, por ter a sorte de ainda te ouvir chamar". ("I close my eyes, and you're not far away. I lose my senses, I don't lose the north, because I'm lucky to still hear you calling") As always, the song's production is advanced with a rhythm that invites to a sweet swing of a dance for two. Dancing is a way of expressing freedom, and Ana Moura wants to dance.
2021 has already been a year filled with triumphs for Ana Moura, adding sales awards to the applause of the public and international critics and performances on some of the most renowned global stages. Any other artist would get comfortable in this established position, but Ana Moura constantly strives to reinvent herself. "I am attentive to these changes and I am learning the best way how to relate to my audience without any intermediaries." Ana wants to dance with her audience and Fado, of course, has that universal appeal – assuming a tropical position that is both present, and in the future always open for sharing.