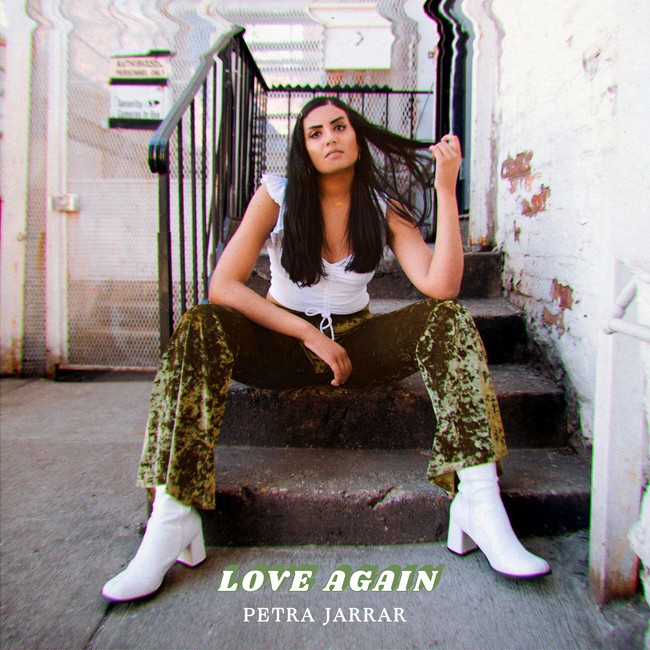 As if timed by providence, New York-based Pop darling Petra Jarrar encapsulates the feeling that we are all currently starting to experience again with lockdowns being lifted and restrictions getting eased. With an ethereal production and Petra's airy vocals, "Love Again" is the summer anthem of 2021, reminding us all that love can come from the most unexpected places and from the most difficult moments.
Listen to "Love Again" here:
– https://open.spotify.com/track/2kqmMcDEGUapBERxT7GCJK
ABOUT PETRA JARRAR:
Originally as part of a four-piece indie-rock/surf-pop band, Petra Jarrar has been a mainstay within the underground music scene of New York City. Despite a touring career with her band, there was an underlying feeling for Petra to dig deeper into her own sound and explore her own artistic self. Always having an affinity towards electro-pop music, she began tailoring herself with ideas and sounds of hyper-pop and synth-pop, focusing on highly contemporary elements of music production.
Petra's debut album, 'Dancing Without You', was released in November, 2019, to critical acclaim and served as a dedication to her late father who she lost to Stage IV Lung Cancer just two months after his diagnosis. But it wasn't until the pandemic hit, that really forced Petra to cocoon herself and experiment with soundscapes, eventually metamorphizing herself into New York City's Indie-Pop darling that she is today.