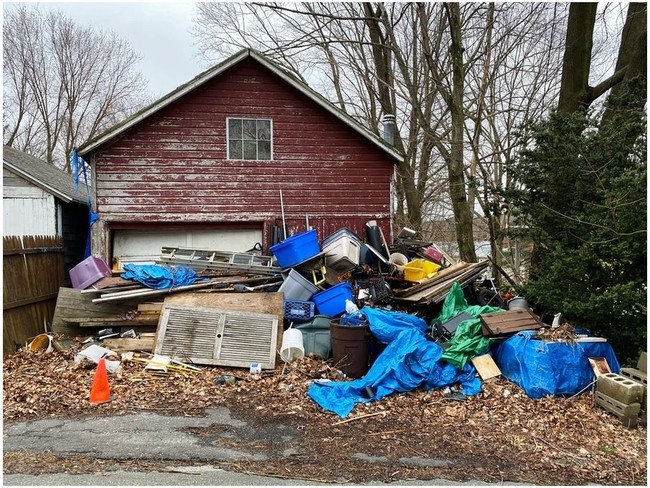 Have you had the moment when you're relaxing and you notice something across the room that immediately causes your blood pressure to rise and your anxiety level to spin out of control? You've spotted a pile, collection, or even the old car in the driveway that do not bring you joy. That is a sign that it is time to let go of the useless junk that is holding you down. According to How Clutter Affects Our Mental Health By Kristen Fuller, MD. Fuller states, "All of this physical, mental and emotional clutter can contribute to the inability to think clearly, which can contribute to stress and low energy." We often keep things because we think we may need them or there is a connection or good memory associated with it. If that is true, has that item been treated the way it deserves? Unless it's been treated with love and care, it may be time to accept the fact that you really do not have the connection to that item that you thought you did.
Car Donations
With a quick Internet search you'll find many local organizations willing to accept a car whether or not it is in running condition. Many organizations will pick the car up and you could even qualify for a tax deduction. Some companies, like Give 2 Kids, know that this is a great opportunity to support local children's organizations and veterans.
The Clutter: Love It, Like It, Hate It
Choose one item at the bottom of the pile or in the garage quickly decide which of the categories it belongs: I love it, I like it, or this causes my blood pressure to skyrocket? Items placed in the Love pile will need to be placed in the appropriate spot in your home. Like items are the ones you may consider donating to a local shelter unless giving it away feels worse than keeping it. You'll make that decision in 24 hours, so be ready. Those items that cause anxiety – it is time to recycle or donate them and allow the opportunity for someone else to benefit from their existence.
Overwhelmed?
Do not let the size of this project overwhelm you. Spend 15 minutes a day working on it. Take a second look at the items that you put in the "like" pile from the day before. Put your "love" items in their new home, your "like" items in a pile for the next day and the items you'll donate in a box. Repeat this process daily.
In no time you'll be able to look around and feel proud of yourself. You'll find joy in the items that you've kept and even more joy in the items that have donated. Time to celebrate.