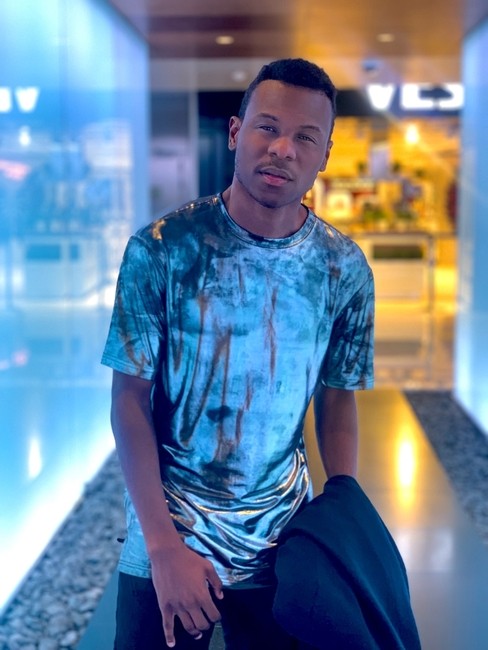 Atto Abbas, popularly known as Atto, is an kaduna born and Lofi composer who released his official debut EP titled Lazy Sunday last month to rave reviews. His 2021 follow up Time Flies is a Downtempo to all his fans.
In this interview, he opens up on the challenges he's faced being an independent artist, releasing his debut EP in the heat of the pandemic, his musical inspiration and future plans.
I understand you just dropped new Song How has the reception been?
It's been good so far. I've been getting good words from people here and there. The new release has been getting pretty good reviews. I've been getting calls from people, talking about my song, how it makes them feel and things like that.
How long did it take you to put the song before the release?
It didn't take me too long because my composing sessions are always brief. All I need to do is just be in the studio. I just plays the beat and kept composing I listen to it and i come out with magic.
That brings me to this next question. What's your creative process like?
My creative process is always fun. It's always nice because I get to come to with my originality and my uniqueness.
How has the pandemic impacted your craft?
My song, Lazy Sunday blew up during the pandemic. So I'll say the pandemic has had its advantages and disadvantages. But at the end of the day, you have to keep moving. One important thing I learned during the pandemic was patience. I was able to work more on my sound and creativity. It's actually helped me a lot. I was able to study and understand my kind of sound, and also work on developing it. On the downside, you know we couldn't go out. Most of our work moved online. We could not do a lot of the field work like going out, connecting with people.
As an independent artist what's surviving in the music industry like?
Well, it's not been a smooth sail. But at the end of the day, like I always say, a legendary career can not be hidden. So as an independent artist, I've just been trying to find, grow and connect with my audience. I'm actually open to work with anybody that's ready to work. I'm ready to work with any label or investors. It has not been easy, but we keep pushing.
– https://open.spotify.com/album/6H4xfplOYP7RCGyZLz0S35
What would you say have been the specific challenges?
Funds, because music is promotion at the end of the day. No song can blow without promotion. You need to be promoted. People need to hear you. For me, I think my major challenge is just funds to reach a wide audience because the music is good.
What inspires you?
I am a fan of Downtempo songs. The beat inspires me to create. I don't write. I do most of my Beats on my lofi pad. That's how it's always been for me.
Which three producers would you love to work with?
I have a couple of them that I love their sound. I'd love to work with Lofigirl. I'd love to work with Towerz . I love their sound.
What about musicians?
I'd love to work with Jcole, Wiz and Currensy.
Earlier, you mentioned that being an independent artist has taught you many things?
Yeah, someone like me, I've mastered my type of sound. I've grown in the game already. I've been able to build up my confidence. That's what's working for me. I've learned to be patient, because things don't always go as you envision it. There will be challenges. It's not going to be all rosy. I've learned to work smart because you know you don't have all the resources you need so you have to be smart in deploying the little you have. I'll say, just work more on your creativity because at the end of the day, that's what guarantees your longevity in the industry.
Where do you see the Atto brand five years from now in the industry?
I see the brand going global. That's how I see myself in the next five years. Despite the obstacles, we'll get there. A legendary career can never be small.