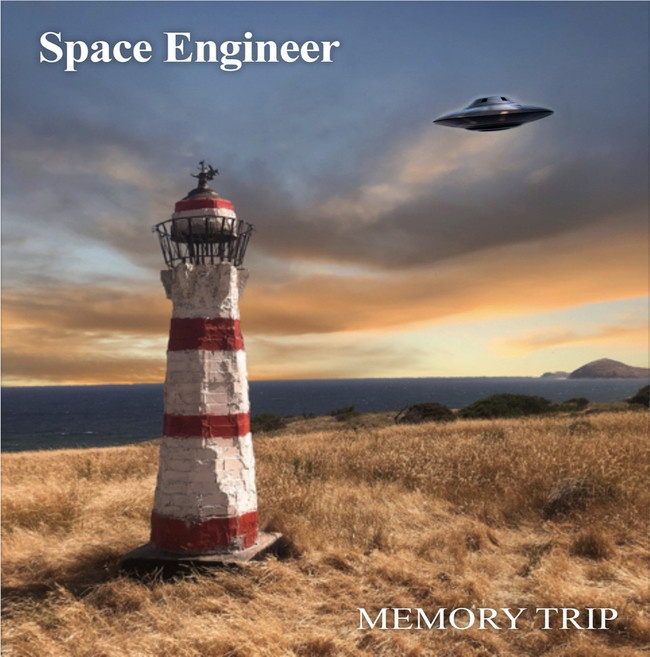 Space Engineer — Terry Lyndon's alter ego — is a Sydney, Australia-based dream pop project. It's has nothing to do with do with space — or engineering, for that matter. However, opening track ("How Everything Works") at least sounds like a phrase any self-respecting engineer might well consider. Most importantly, these ten songs are all melodic gems.
At his best, Lyndon combines his memorable melodies with Beach Boys' worthy vocal harmonies and jangling electric guitar. Everything comes together perfectly on "About You," which is only 2:13 long. Many tracks clock in at less than the usual single minimum of 3:30, in fact. However, Lyndon seems to be of a mind that once you say what you want to say and put this statement within the most beautiful aural package, there's no real need to belabor the point.
– https://open.spotify.com/album/0VwFNg3RXDhdvaiYAvxJR0
– https://ffm.to/memorytripAssets
Although Lyndon is no spring chicken, as they say, he sounds a little like a teenager when he sings "I'll never be/Simple and free/Until she's mine." Chasing after 'the one' complicates a man's life. He imagines life will be free and easy, if he can only have this girl. History tells us he's not always right, though. Nevertheless, that won't stop him.
It's not obvious where this album's title, Memory Trip, comes in. With that said, though, songs always come from memories. Songs can sometimes be our way of understanding the various circumstances in or world. It's as if putting it on paper or putting it to music helps us see more clearly and comprehend more completely. Therefore, every song and each album of songs is the documenting of various memories.
One standout song is titled "Modern Architecture." It finds Lyndon repeating, "I don't wanna know about modern architecture." To prove his point, he closes the album with one titled "Neon," which is a vintage, many times retro lighting technology. Lyndon builds the song on an acoustic and electric guitar arrangement, with just a touch of added organ. The song is actually about a girl though. Not just any girl, but a kind of mystery girl. "She comes and goes," Lyndon tells us, just like a guy trying desperately to figure out this woman.
In addition to "She Is The Sun," there is another 'sun' song on the album. Called "California Sun," Lyndon sings this extremely short song – even short for him – that lasts only 37 seconds. California is probably even more of a mystery than the unknown quantity he describes with "Neon."
https://www.facebook.com/spaceengineer
The album's best lyrics are found on "If I Knew What I Mean." It's a song about the inability to communicate. "I can tell you what I mean/If I knew what I mean," he sings sounding confused. Lyndon's words bring an old Graham Parker song, called "Love Gets You Twisted," to mind. Love, indeed, gets us twisted. So much so, we don't know what we mean when we say things at times.
Bands from down under, whether that be New Zealand or Australia, oftentimes tend to have fantastic pop instincts. The Church, The Chills and Crowded House are just a few of these. Space Engineer creates timeless pop music. He draws upon a wide swath of pop music history to create sounds that are both retro and modern at the same time. Terry Lyndon, moniker aside, will never become a space engineer. He's far too distracted trying to figure out Earth girls to find time for space travel. His work is cut for him here, and he's making glorious sounds to express his most unscientific findings.
-Dan MacIntosh