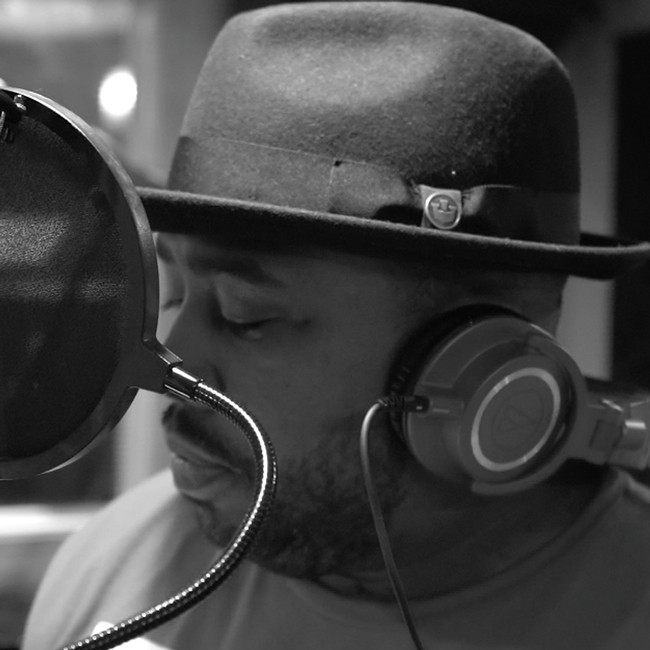 Whether he's rapping or singing, there's a presence to the vocal Kiron Rasheed puts up in his new single "Be in Love" that follows us like a shadow from the moment we press play forward, his emotions translated through both words and the wistful melodies surrounding them. He's putting a lot of thought into this piece, taking his time to poetically narrate a picturesque scenario without punctuating it with predictably saccharine imagery we've heard a hundred times before in pop music. Kiron is a master of linguistic charismas in this release, but don't get completely lost in the cosmetics of his performance – beneath every profound harmony and evenly-structured verse is a substance that I haven't been able to locate in his major-label counterparts recently. 
This beat is straight sexy, and were it moving at any other pace than the moderate, groove-reliant setting it's on here, I don't think the lyrics would necessarily sport the weight they do in this instance. Half of the battle in making smart, original melodic hip-hop is distinguishing compositional tent poles from those of the competition – and primarily whoever is dominating the FM dial at the moment. He's not completely giving himself over to an OG soul style of rhythm in this song, but it's more than obvious to me that he's got it in him to go all-out Sam Cooke with the groove if he really wants to. This is still more hip-hop than it is something on the poppier side of the spectrum, but it advertises a great deal of potential in its creator for sure. 
AMAZON: https://www.amazon.com/Head-Start-KIRON-RASHEED/dp/B08TRMCNG5
The mix we get in "Be in Love" is an intimate formula for drawing the listener closer through both muscle and melody served in equal doses, but it's a far cry from the smashed-together maximalism a lot of artists are experimenting with in 2021. Kiron doesn't seem the type to craft his artistry around trends, nor does he at all sound like someone who cares about fitting into a generic mold in this single; the narrative is too real, too honest to match a pose other players would pretend was their own. This is a musician who puts a lot of stock in the heart he contributes to his material, and you don't have to look past this song to understand what I mean. 
Meticulousness pays off in and outside of the studio, and if ever there were a single to demonstrate that in four minutes and change, it's "Be in Love." Kiron Rasheed is all about the details in his performance, but it's clear he's driven by the desire to express significantly more than he is the need to be seen or compete with the best in this game. That kind of humble attitude is something we need a lot more of in hip-hop and all of pop music really, and as he finds his way through the hierarchy of the American indie circuit, I hope Kiron can spread his approach like wildfire for the good of progressive R&B and hip-hop as they pertain to future generations. 
Gwen Waggoner
The music of Kiron Rasheed has been heard all over the world in partnership with the radio plugging services offered by Musik and Film Radio Promotions Division.  Learn more https://musikandfilm.com