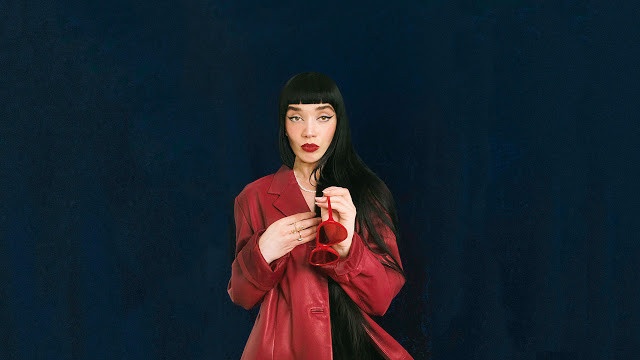 Directly following on from "The Siren", this is the inevitable destiny. A swirling maelstrom of feedback-fried guitars and ground-splitting percussion, the South Coast singer stands amidst it all with a towering vocal performance that hooks and haunts with perilous intent.
Said to draw its inspiration from "the association of feminine energy and the phases of the moon", Freya's enthralling new release also offers cultish reference to one of her own breakthrough moments. As Freya says: "The song embodies the essence of my earlier single "Dear Sweet Rosie", but it's more like Rosie's older, more mature sister… I wanted it to be a ceremonial 'esque' experience."
With all the brooding intensity of stone-grey clouds amassing over a choppy sea, "The Calm Before The Storm" adeptly captures the ominous expectation and intrepid excitement of a storm brewing. Produced by Peter Hobbs (The Boy Least Likely To) with Owain Hanford on drums, the outcome offers another captivating glimpse of her long awaited debut album: 'Beast' – expected Autumn 2021.