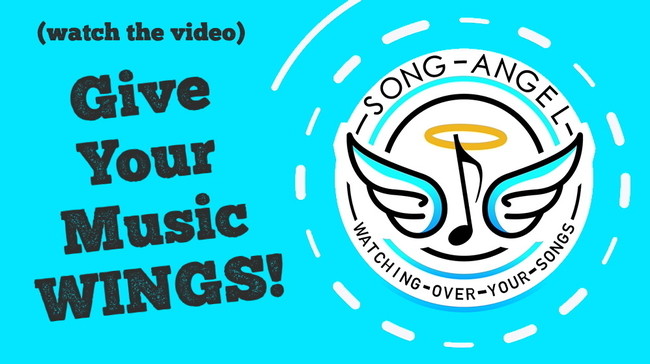 There are a lot of ways to break into the entertainment business, and on the music front, Song Angel can provide you with some of the most efficient and credible tools you need to reach a higher level of exposure as an artist or a manager. There's nothing quite like the tension that arises out of waiting on feedback from a content submission when you're on the creative side of the coin – days, even weeks can go by without getting an answer, let alone one that will benefit your career in any real capacity. Song Angel doesn't leave your messages unread nor you in the dark when it comes to networking, and with their platform, you could consider it an irreplaceable weapon in the battle for more lucrative attention. 
Subscription-based services are everywhere these days, but Song Angel's different subscription plans aren't designed to simply extract money from your bank account in return for empty promises of good promotion. Just visit their website and sign up for an account on their platform for free – no credit card required – and browse different packages customized to whatever situation you happen to be in. Solo singer/songwriter? You're covered. Rap group without a creative centerpiece? They've got ideas for you. Managing different artists of different genres and don't know how to consolidate? Song Angel was created to address your needs. 
Pedigree keeps a lot of the best services in this industry out of reach for the indie players and management professionals who could utilize them more than anyone else in the game today, but Song Angel doesn't work with unknown or hobby-centric clients exclusively. Distorted Duo and Coastal Mastering Studios are just two of the bigger names with amazing things to say about this company, and upon closer inspection, it would seem that they're just the tip of the iceberg in terms of recognizable clients using this platform currently. 
SONG ANGEL: https://songangel.com/dashboard
Crafting your experience with Song Angel is like creating any other social media profile but so much simpler, using a comprehensive system of notifications and dashboard-based communication tools that keep you up to date 24/7 on who is listening to your content and what they think about it. User-friendliness isn't something this app needs to work on, but instead something they could teach to a lot of their rivals in the industry right now – most of whom, I should add, don't have the cosmetic nor corporate structural appeal this company has had since day one. 
As someone who has been involved with music and entertainment on all sides of the business since I was a kid, I'm not at all surprised that Song Angel is getting the buzz it is this summer -truth be told, the type of product they offer is something I'd describe as startlingly absent from a shelf dominated by tech-savvy forces around the market in 2021. Rather than continuing to sit and wonder what's happening with your career, Song Angel can get you in the know inside of just a quick online login; i.e. the equivalent of casually checking up your Twitter feed, only with incomparable desirable results. 
Gwen Waggoner