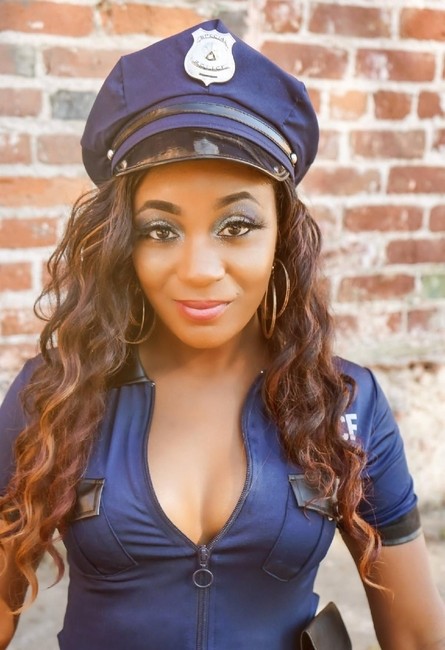 Tiffane Love is an artist hailing from the Vacaville, Fairfield, 707 area. Although her family moved from Los Angeles, California. Also known by her very clever slogan "Tiff Gott Gass or Tiffane Gass Em " Tiffane began building her following on Myspace and doing various local shows in the Bay Area and Sacramento areas. A disciplined and driven artist, Tiff not only writes, but records, edits and mixes all of her music. It is this same focus and tenacity that landed her a meeting with music giant, E-40. The hip hop legend believed in Loves talent and as a result, signed her debut effort, a mixtape titled "Heart of A Lion" released in 2005.
Love, who started out telling short stories to her classmates in the third grade, applied the same imaginative energy to songwriting. These early years spent honing her storytelling skills have garnered her comparisons to one of her greatest influences, Tupac Shakur. A true lyricist, Tiff has received the stamp of approval from fellow Bay Area producers, Mike Mosely and DJ King Assassin who worked with the late Shakur.
https://www.instagram.com/tiffane.love/
A seasoned performer, Love has graced numerous stages including many "Coast 2 Coast" events, Hip Hop Showcase held by Taylormayd Musik, Gran Royale Awards, as well as "Club Cheers" where she performed alongside Doon Koon, of The Federation. Tiffane has also been featured in the Oakland Globe Newspaper, Bizzy Bone's (of Bone Thugz n Harmony) Unsigned Hype Mixtape, the U.K's Rago Magazine, AllBayMusic Magazine, Emcee Magazine, The International Hip Hop Magazine, Hip Hop Weekly, and featured on many underground online radio stations, as well as underground mixtapes including DJ Vlad About To Shine. Dedicated to Unsigned Hype.
Tiffane Love is a force to be reckoned with. She has a career grounded in purpose, with plans to elevate hip hop culture in its acceptance of female artists. She wishes for female M.C's to be taken just as seriously and be treated with as much respect as male M.C's. She's definitely got both the talent and the heart to pull it off single handedly.