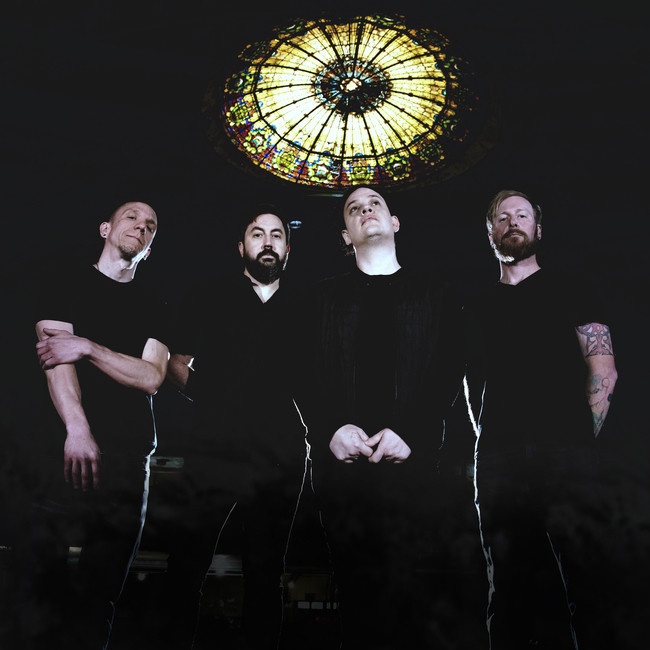 Recently-reunited hard rockers Lifer, which comprises Cold, Earshot, and ex-Breaking Benjamin members, have unveiled details for the poignant new video to their latest hit single "Hate Me Love Me."
Exploring the polarizing, and often harrowing, nature of social media, the video was released Friday, June 11:
According to Lifer Lead Vocalist Nick Coyle (also Cold guitarist), the band turned to esteemed director and producer Frank Sepko of ConversionWorx Media to convey the song's sobering but timely message.
The "Hate Me Love Me" single was released late last month and is the fourth new track since the band's 2018 reunion. Featuring original members Coyle, Guitarist Aaron Fink (also Earshot guitarist and formerly of Breaking Benjamin), and Tony Kruszka (original Lifer DJ), who moved to drums, Lifer added Bassist Mike Morgan (The Drama Club, Panacea), helping to diversify the group's sound and leading many to tout the lineup as the strongest to date. Kruszka and Morgan are featured on all of Lifer's new material, including "The Start of Something Else," "Born Again," and "Lightning in a Bottle," which were written, recorded and released during the Pandemic.
According to Fink, the band plans to release a five-song EP later this year, encompassing the previously-released four singles and a new track slated for this summer. This will be Lifer's first collection of new music since their 2001 debut, self-titled, full-length album (produced by Alex Lifeson of Rush) through the major label Universal Music and Republic Records. It featured such standout songs as "Boring," "Not Like You," and "Ugly," paving the way for the band to contribute their hit single "Breathless" to the Scorpion King soundtrack, which was RIAA-certified Gold.