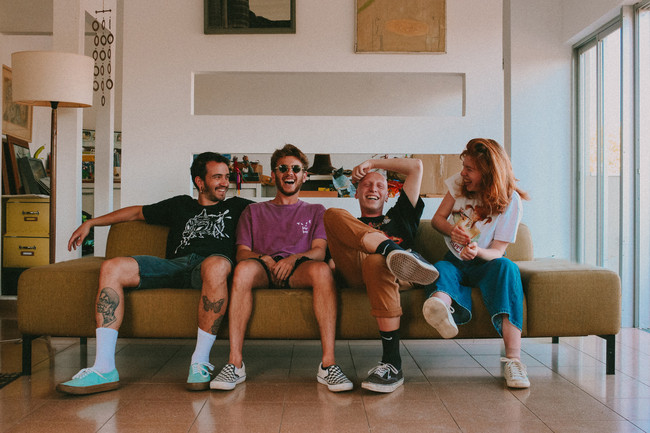 "Just Whenever", Breakup Films' new song, is the first single off their upcoming EP which will be released this summer.
Breakup Films are the outcome of a teenagehood that stands between the days of Myspace and the dreamy, surf-inspired sound of today.
In a series of 4 home-recorded singles, Breakup Films managed to gain a steady fanbase all around the world, building anticipation among indie kids longing to hear
more of their modern-nostalgic sound.
– https://ampl.ink/JustWhenever
Opening their next chapter with "Just Whenever" off their upcoming EP, Breakup Films are releasing an anti-party anthem reflecting a gradual wear-out of a romantic relationship.
Written and produced by Breakup Films, "Just Whenever" tells the story of rose-colored glasses turning gray. The narrator is watching different components of their once emotionally-containing relationship fading out into apathy,
making room for someone until they can no longer find their place in it.
"Just Whenever" is a melancholic party song, incorporating musical themes borrowed from disco, dream pop and emo into an energetic ghost train, aspiring to create an atmosphere you can both dance and dissociate to.