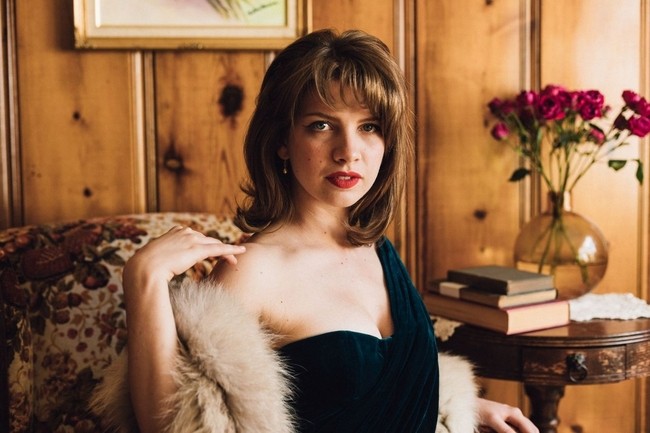 Angela Autumn explores the journey of the pioneer life and chasing dreams with her bluegrass-folk album, "Frontiers Woman"
Americana/folk singer-songwriter Angela Autumn sat down recently with @skopemag to talk about her music following the release of her new album, "Frontiers Woman" (out now).
@skopemag: Your new album is amazing. We really love the song "Old Time Lovers." What is the story behind it?
Angela: "Old Time Lovers" is about the aftermath of a peak experience, which could be love, travel, drugs… anything that you are unable to replicate in daily experience. I felt this experience so strongly, that I needed to bottle it up, and deliver it to the record gods (by boat). I had Audrey MacAlpine sing backup vocals, Julian Pinelli on fiddle, and a bunch of other awesome players.
@skopemag: Did the song come easily?
Angela: I sat on the chord progression for a while. The lyrics were slower in emerging. I was looking for a chorus that lifted, said something, and the line "Old Time Lovers" came to my head. The chorus became this celebratory, wild exclamation point. I loved how natural that felt.
@skopemag: You're originally from a rural area outside of Pittsburgh and now call Nashville home. How did those places play a part in your music and your sound?
Angela: My family was self-sustaining; we rarely went into town and had few neighbors. Music was my connection to the world. I still love to write in a natural setting, with lots of birds chirping and near the water. I think Nashville has influenced my sound not by virtue of landscape, but by being in contact with the unique souls here. I never feel short of ideas, because my peers here are brilliant.
@skopemag: How would you describe your music? Who are your biggest influences? Why do you love them?
https://www.facebook.com/AngelaAutumnMusic
Angela: My music has a droning quality, good lyrics, and usually the theme of heartbreak. I really enjoy '60s British Folk rock, especially bands like Fairport Convention. I love Kacy & Clayton. They are total weirdos who embody that era. I look up to musicians who do not bend to produce music "for the times" but say what they truly feel.
PhotoCredit – Dana Kalachnik