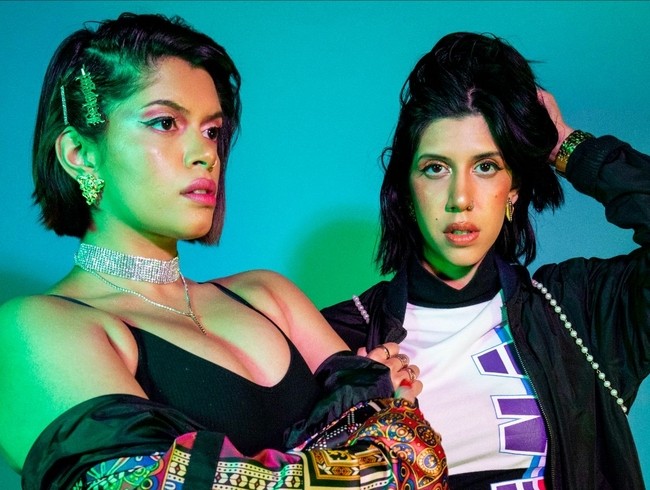 "Dream Girl Concept," from the duo's forthcoming The Serpent and the Tiger project, is available now worldwide through all DSPs from Sub Pop, with the exception of Canada through Royal Mountain Records
Cartel Madras is sharing the official video for "Dream Girl Concept," a new single produced by Jide (Toronto, ON) and Tyris White (Waco, TX), and is available now on DSPs in Canada from Royal Mountain Records and the rest of the world through Sub Pop.
Cartel Madras's Eboshi and Contra, who directed the video, had this to say, "In 2021, so much seems illusory or bound to sensations pursued through technology. 'Dream Girl Concept' is a moody, lush, cyber-funk letter to those feelings. Propelled by vaporwave, house, and hyper pop sensibilities, 'Dream Girl Concept' had us experimenting in a sonic and visual landscape that is purely indulgent.
"We have been writing to Tyris White beats for years, so it was amazing to get the chance to work with him for this project. We also teamed up again with Jide, producer of 'WORKING,' who has mastered the art of building atmosphere.