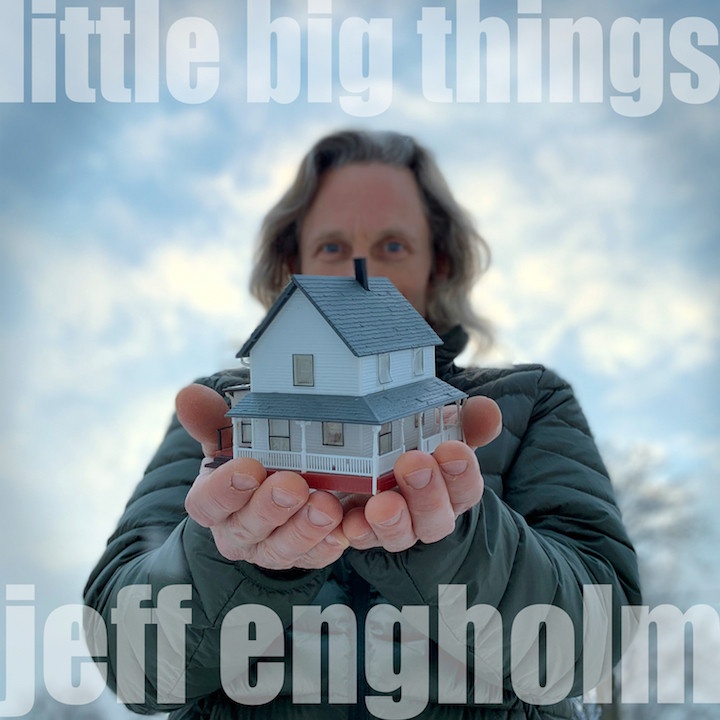 The first great song on John Engholm's Little Big Things album is "Believe in Yourself," which kicks off with a wonderfully jangling electric guitar part, which tastes like frosting on the beater that the Posies missed. It features a melody that immediately sticks in your brain and sweetly harmonized vocals. The song's lyric is a positive and encouraging message of self-reliance. Although this song is a power pop gem, Engholm's album is not an album of all power pop tracks. For instance, "When It Began," with its upfront trombone accompaniment, sounds a little like a 60s, middle of the road pop hit. Yes, there's a lot of different stuff going on here.
SPOTIFY PRE-SAVE:
https://show.co/3oGURic
With the track "Bluefin Bay," one could make the case Engholm has created some modern-day yacht rock. One, it's about sailing (think: Christopher Cross). Second, it's all about letting the beauty of nature take all your troubles away. Third, it features a flute solo! When was the last time you heard a flute take a solo in a pop song?
One recurring lyrical theme throughout Little Big Things is aging. With "Someday Soon," Engholm sings about awaiting the day when he'll finally mature beyond his youthful foolish ways. Later with "Feel the Sting," Engholm sings a chorus that includes the words "Getting older." Rock music is the false path of eternal youth. However, if you've seen any untreated pictures of your favorite classic rockers lately, you'll be reminded of how even rock stars grow old. Ironically, this doesn't stop many of them from performing songs about their high school exploits, over and over again. The song remains the same, one surmises.
Another memorable album moment comes on "Flipped," which features an enjoyable, extended electric guitar solo. This one also has a bit of a 70s rock groove running through, including a rocking organ part. That flute returns again on "Startup Man," an easygoing rocker. Then we hear even more organ on "Wake Up With You," which sounds like it could be an outtake from Boston's first or second album. Engholm's music is melodic, without sacrificing gutsiness. It fits the definition of power pop, in that it is music one can sing along to AND rock out with, which is oftentimes a rarity in rock & roll.
The album's title cut, "Little Big Things," is not a rocker at all. Instead, it's a gentle, folkish song. It features layered vocals. Lyrically, it's a song about those things in life that are good yet can easily be overlooked by the bigger things in our lives. It's kind of a 'stop and smell the roses' sort of song; one that contemplates life in an unhurried, respectful tone.
John Engholm's album might also count as one of those little big things. It may not be a major album release, but it's a small treasure that may be overlooked by some. Don't be one of the ones that overlooks this project, though. Engholm has his heart in all the right musical places, which brings sparkling life to his songs. Listen to "Believe in Yourself" first, as it's the clear go-to track, but don't overlook the rest of the album, which is true gem.
https://www.instagram.com/jeffengholmmusic/
-Dan MacIntosh