The Gutta Twins, known as Derrty and Delly stepped into the music industry in 2014. Born to Jamaican parents, raised in Fort Lauderdale, FL their versatile flow has made them noticeable through their Caribbean/Hip-Hop & R&B beats and hyped performances across South Florida. Since the takeoff of their music career, The duo have captured thousands of impressions through social media vlog videos and have worked with several artist including Grammy award winning Flo Rida.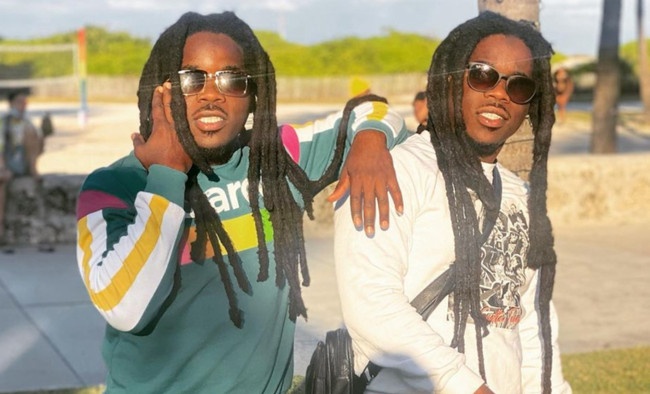 Their latest single "Hold On Me" is about two young men whose first interest was the daughters until they both came across the mother. The gentlemen become sexually confined and will do whatever it takes to continue their sexual escapade with the mother because they are now interested in the cougar and no longer the daughters.
Born in Jamaica but raised in the streets of Ft Lauderdale, FL, the Gutta Twins, known as Derrty and Delly, emerged on the musical scene in 2014 with their catchy lyrics, dancehall beats, and high energy performances. Showcasing their versatility and their ability to express their emotions through their music, The Gutta Twins.
Realizing their love for music at the tender age of 13, the duo's uncle unknowingly helped them take their love for music one step further when he took the twins on a visit to see his friend who had built a studio in his garage. Unbeknownst to their uncle, the twins were fascinated with what they saw, and while their uncle and his friend stepped out of the room to hold a conversation, both Derty and Delly decided to enter the recording booth and freestyle to an instrumental that was playing.
After their uncle realized how musically gifted these brothers were, he helped them launch their career by setting up studio sessions for them and connecting them with engineers that could help them take their sound to the next level.
Over the years, the Gutta Twins have worked with a host of recording artists, with the most notable being Grammy nominated artist FloRida.
This spring, the Gutta Twins are set to hit Houston, TX for a meet & greet to promote their single before they take on their college tour this coming fall. Be on the lookout, The Gutta Twins are coming to a city near you!