Matthew Austin Hunt's "Free" starts off with a big, foreboding electric guitar riff. Although this song is about freedom, it's not the sort of freedom most men long for. The lyric's opening lines speak about how someone is free to see whomever they want. Indeed, Hunt is singing about a lover that has recently become free from him. Therefore, Hunt is the one who is no longer free. He's chained to the realization that he's lost someone once dear to him. One person's freedom is sometimes another's prison, as the saying goes.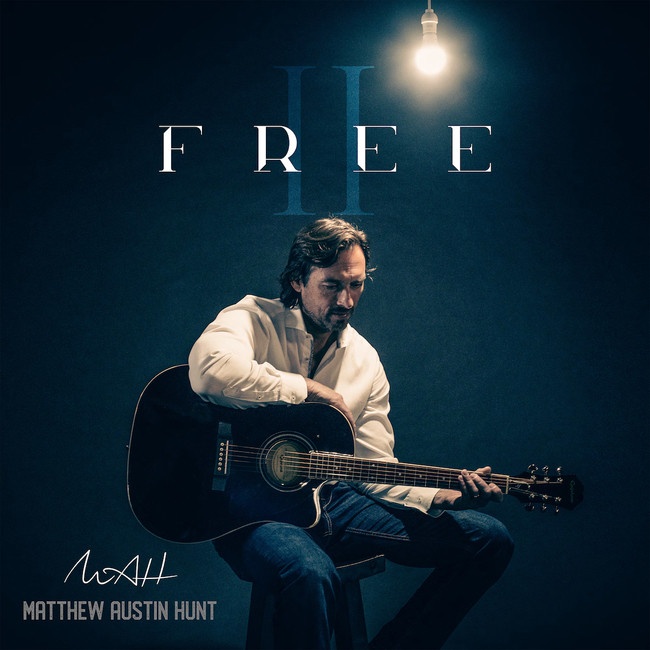 Instrumentally, this guitar-driven track is soon joined by a rocking organ part. After expressing sadness at this other's freedom, Hunt then details all that's been taken away from him. The listener learns how Hunt is only at the beginning of this painful process when he muses, "Only time can tell." One only makes a statement like this one when a person believes a long, hard road of waiting is up ahead.
When Hunt accuses, "You've taken everything from me," it's from a hurt heart that he states this point. Of course, nobody could have taken EVERYTHING from him. Situations like these, though, cause a man to exaggerate circumstances. As a songwriter, Hunt is going to great lengths to point out the extreme pain this parting has put him in. Then again, there are sometimes events that no language can fully describe. Hunt sings, "You cut deeper than deep," at one point. How big, exactly, is a cut that's deeper than deep? Well, it's not exactly described scientifically, so to speak. Instead, it's something that's so deep, it's deeper than deep. So there!
Sonically, this track's combination of electric guitars and organ may remind you of memorable Tom Petty and The Heartbreakers hits, like "Refugee." It's both classic rock and also quite soulful. This instrumentation is the essence of heartland rock. It's the meat and potatoes of this familiar musical dish. Hunt is a Texan who graduated from Texas A&M. He even played in the Fighting Texas Aggie Band while attending school there. Although he's also dipped his toes in the corporate world, his love of music has never left him. He's currently based in the Houston area. His influences range from Texas outlaws, like Willie Nelson and Jerry Jeff Walker, to more modern trendsetters, such as Sturgill Simpson and Jason Isbell. What links these inspirations, both old and new, is a love for great, earthy, relatable songwriting. "Free" is a song that fits right in with the music of these influencers.
Notably, "Free" doesn't include any noisy electric guitar solos. This reveals his laser focus on making the song's lyrics the central point of the recording. Much like a folk artist (albeit, with electric guitars), Hunt is intent that his lyrical message gets through, without any sonic distractions.
Freedom is a fragile state. When given to someone, it can be the best possible gift. When taken away, though, it can break the heart of even the strongest man. Matthew Austin Hunt gives the listener a lot to think about when it comes to freedom. For him, freedom (or, especially the lack thereof) sure sounds personal.
http://www.instagram.com/matthewaustinhunt
-Dan MacIntosh