Rising up from Bradford's notorious Holme Wood estate, Haze Da Martian crashes into the UK rap scene as an innately talented, disruptive force.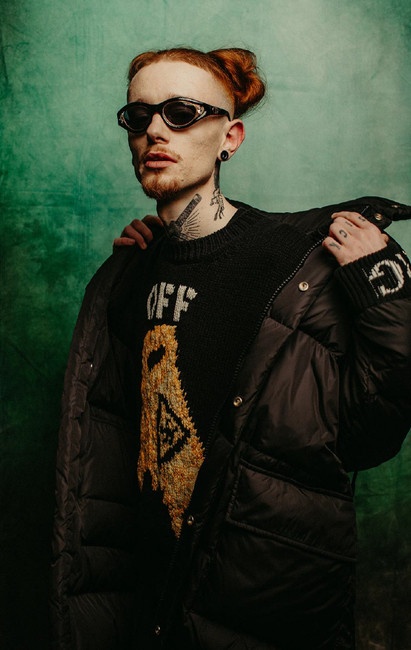 Since his emergence with his debut single "Playing with Fire" earlier this year, Haze has established himself at the centre of the SOFU Collective – a like-minded cohort of talented musicians emerging from Northern England.
Similarly, "Eulogy" emerges as a pensive, cerebral catharsis of the street life Haze has lived in Bradford all his life, conjuring easy comparisons to the marginalised raps of Pa Salieu – however his deeply philosophical takes on the trials and tribulations of the life place him in a thrillingly new space all his own. Hitting hard over a floating, icy instrumental it's a marker of the precocious artist's talent levels at this early stage.
Whilst the Bradford artist's natural ease on the mic belie his gritty lived experiences, Haze's influences from a young age have always been beyond his estate window – an early appreciation of David Bowie to the outsider Grunge of Nirvana gives Haze a thrillingly varied potential to his music.