In the wordless communication that passes between violinist Catriona Price and harpist Esther Swift as they perform, the strength of their decade-long musical partnership, friendship and shared humour is evident. It's this depth of connection, and tangible desire to have fun, that gives Twelfth Day its extra edge. "Fact of Life" is their moving new single, out today.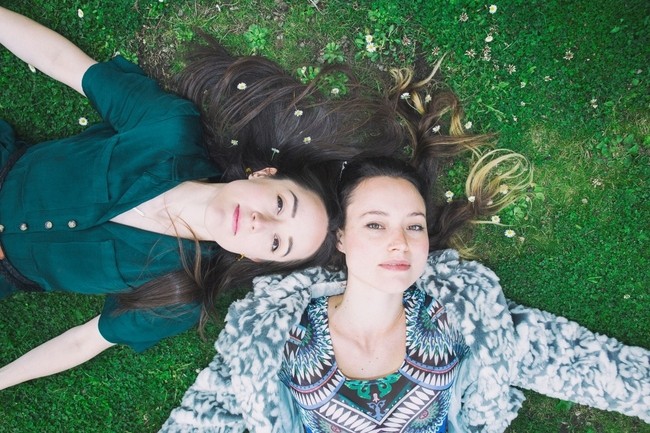 Though Twelfth Day wear their rich and varied experience with pride – their folk roots, their classical training – this duo are more than a simple product, an exponent, of their practice. It is their inherent curiosity, their need to understand through experimentation that compels them to create their unique, genre-defying music.
"Fact of Life" is about celebrating and learning from the lives of generations above you; confronting those things often swept under the carpet, and dusting off the shame and taboo that caused them to be put there in the first place. The track's poignance seems heightened in the wake of an ongoing pandemic during which Esther lost her grandfather and Catriona has been unable to see the German side of her family, her Oma in particular.