2021 sees the birth of HARD FEELINGS, the brand new collaborative project between New York City's singer/ songwriter powerhouse, Amy Douglas and British producer, Joe Goddard of Hot Chip.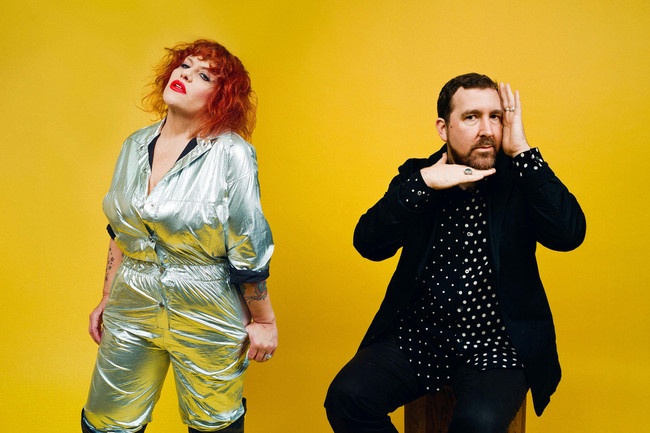 After Joe heard Amy's work—whose recent credits include writing Róisín Murphy's 2020 single "Something More"—their project started with one message from Joe reaching out publicly via Twitter: "Amy, can we make a thing?"  That "thing" became HARD FEELINGS, the ultimate immersive cinematic experience for your feet and ears, seated fluidly at the intersections of new wave, synthpop, and full-on dance majesty.
Today the band share their first single, "Holding On Too Long," drama in its purest form with a video starring Amy herself and directed by Katie Paul. Amy's lyrics explore the pain and devastation from the demise of a romantic relationship, whilst the words are juxtaposed with Joe's euphoric, driving bass, and addictive piano hook.
Photo credit: Pooneh Ghana