Over the course of three recent – and very successful – singles, Norway's pop queen iris has been addressing the process of falling in and out of love, the heartbreaks and highs, the desire and the rejection. She's gone from healing herself on "lavender and heaven", giving in to dark magic on "voodoo voodoo", embracing the physical side of love in the hickey-celebrating "lovemark" and protecting yourself from toxic fallout on "crawl for me". This time around, iris is turning the spotlight on herself on the wonderful "to be mine (is to lose your mind)". It's out today on GEMS.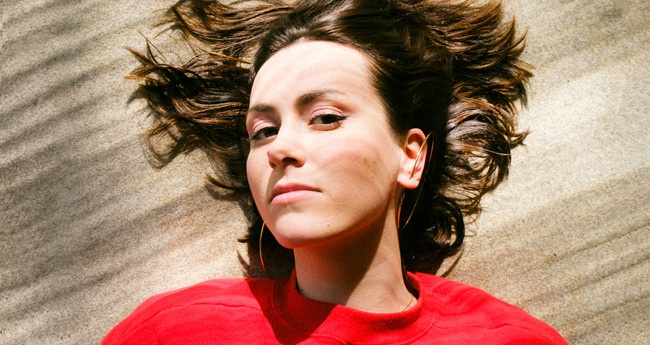 "'to be mine (is to lose your mind)' is the fourth single from my debut album love and other disasters, where the disaster this time around is maybe me?" says iris, ever the self-deprecating artist.
The track itself vibes on a huge 80s pop beat alongside sparkling synths and iris's sweet vocal melodies. Imagine if Carly Rae Jepsen's "Call Me Maybe?" came with a warning that giving iris a ring might end up in disaster….well, that's "to be mine (is to lose your mind)".
iris adds: "Life goes up and down, nothing new there, that's part of the severe condition of being human and alive. But I have been terrible at dealing with the down parts, and I've always felt the need to explain that in past relationships. I guess this song somehow summarises how that ends when my attempt at warning people falls on deaf ears."