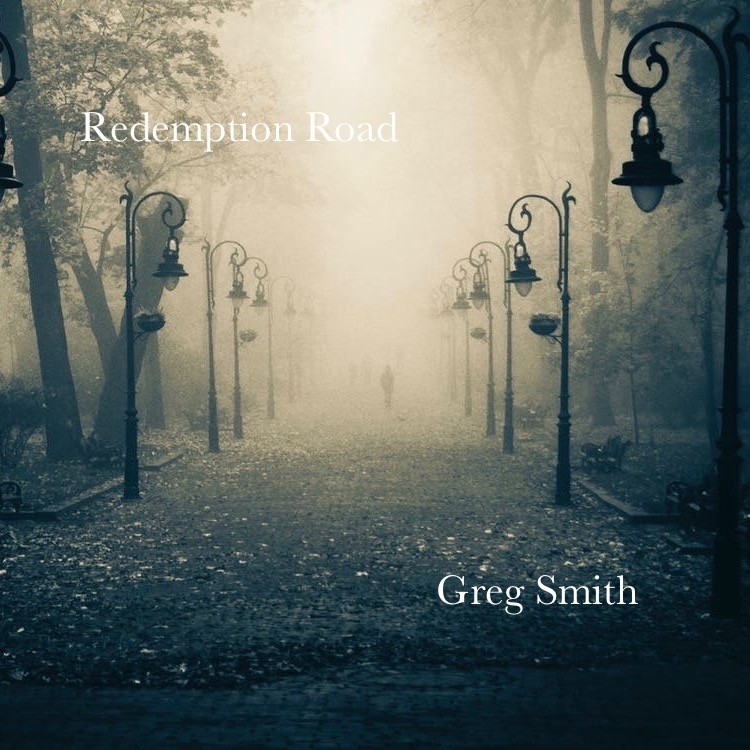 Greg Smith's album title, "Redemption Road," suggests a kind of musical reckoning. It may make you think of the Apostle Paul's road to Damascus, a path where sweeping transformation takes place. Maybe this change is happening to Smith, as well. It just doesn't ever sound nearly that epic. This is because Smith's music is so quiet and gentle. For instance, one title "In My Dreams" is, well, simply dreamy.
Many of these songs offer reflections on the past. One set in California, is called "San Joaquin Station." It is colored by lovely acoustic instrumentation, and finds Smith considering boarding a train. This is metaphor for life choices. We all have places in life we'd like to be. However, we won't get anywhere unless we actually get ourselves on that train and go.
STREAMING:
https://open.spotify.com/album/7LdSxoQcLl0awzxTe1lGb4
Most of these songs feature strummed and/or picked acoustic instruments. "The Bridge," however, separates itself from the pack with its sturdy acoustic piano base. It has an early Elton John feel, sonically. While the instrumentation differs, Smith's gentle, James Taylor-esque voice still drives the track's vocal. The mood of the song is a little sad, however, with Smith wishing and hoping for better days. "Ten Sinners" is also somewhat different than what comes before it. The guitars, while still including acoustic instrumentation, also features an electric guitar part. The rhythm is more of a rocking one, and the sonic gets slightly loud in a few places. It's still not a hard rock song, but compared to the album's other hushed performances, it sounds more like rock in comparison.
The album closes with a polka-like rhythmic song, for a track called "Fais Do-Do." It includes some nice acoustic guitar picking. Most unusual of all, though, is it features a tuba holding down the bass line. It has an old-world musical vibe going for it. It's also the album's lone instrumental piece. It feels a little bit like a sonic experiment, but this is an experiment that works. "Redemption Redux" is also unusual for a few reasons. First, it's sung over (mostly) electric piano. Secondly, it's only 1:50 long, making it the project's shortest piece.
The album's title track sounds somewhat like an America song from the 70s. It is, you may say, a blast from the past. It hearkens back to the heyday of soft rock, which was much maligned back when it was popular. In retrospect much of this style (like disco) is much better than the critics at the time made it out to be. Acoustic music is popular with contemporary hipsters today, yet they don't get criticized for toning down the volume of their music. Critics, it turns out, aren't always as right as they think they are.
Redemption Road may not radically change your life, but it will likely be a soothing listening experience. If you love acoustic instrumentation and quietly melodic singing, this recording has plenty of these elements. It's not redemption rock, but more like redemption rocking. If you need a little gentle swaying music, this album is just for you.
-Dan MacIntosh