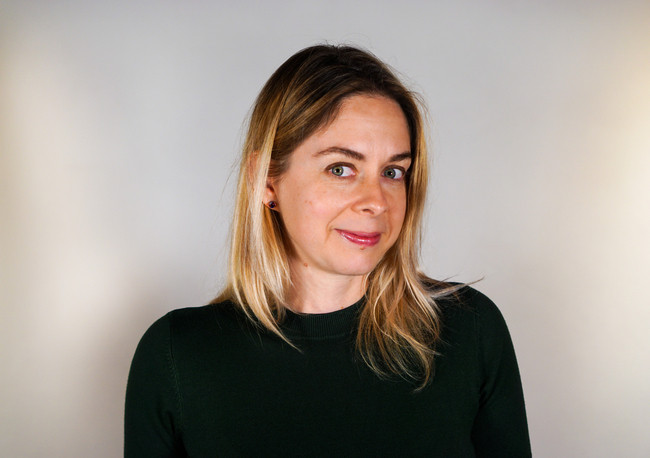 Singer-songwriter Vanessa Peters just released a hook-laden album, "Modern Age." @skopemag sat down with Peters to talk about this feel-good record.
@skopemag: This album really runs the gamut among music styles in the best way possible — pop, rock, even a little roots rock.
Vanessa: In many ways this album feels like a throwback to one of my first records, "Little Films," which was pop/rock. I write most of my songs on the acoustic guitar, so they are all sort of born into the folk-o-sphere, but then depending on the batch of songs we take into the studio, I'm always open to allowing them to shape-shift. It wasn't until we finished it and played it for other people that I was suddenly aware of just how different it was.
@skopemag: Let's talk about two of the singles from the album, "Crazymaker" and "Modern Age." What are the stories behind those songs?
Vanessa: I do love to write happy-sounding sad songs. "Crazymaker" is about a gaslighter, a person who is a drain on you emotionally but that you just can't seem to shake. Toxic narcissists don't just damage their significant others, but everyone around them. "Modern Age" is about how we're living in a plastic world, where things are disposable and throwaway, and how I wish we could slow down just a little bit. Weirdly, I wrote it before the pandemic forced us to do exactly that.
@skopemag: This album came together across multiple countries. Can you tell us, in a nutshell, how this album was recorded? How did COVID affect that?
Vanessa: COVID completely and totally wrecked our initial plans to record in Austin. We began the album as a series of demos while we were on tour in Germany and the Netherlands in November 2019, recording tracks at two pop-up studios on our days off. We planned to take those demos to Austin to finish the album; instead, we ended up recording the rest of the record in a farmhouse in central Tuscany. It was just as idyllic as it sounds. I'm super happy with how it turned out.
https://www.facebook.com/vanessapeters.music/