Sage Fisher returns with Body Of Water, recorded last year against the backdrop of the emerging Covid-19 pandemic with Grammy-nominated producer Tucker Martine. Body Of Water represents both a deepening and an expansion of her singular sound. Although the harp retains its pivotal role as Fisher's instrument of choice, the album features a stronger emphasis on her voice, delivered in a series of arresting incantations that take flight over a bed of ground-shifting beats and percussion.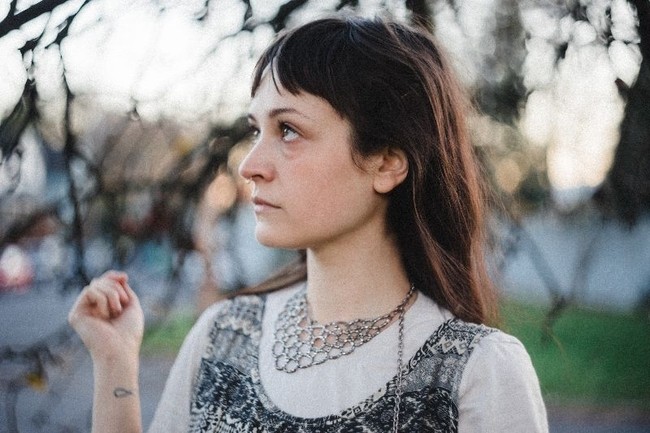 Mining the rich seams of experimental pop music, Fisher projects warmth and vulnerability alongside a newfound clarity and confidence, bringing themes of betrayal, transformation, and self-renewal into her songwriting process in a true symbiosis of life and art. Few artists can tackle such complex subject matter, yet leave you exhaling in wonder midway through the album as Break ("I'm making preparations for the apocalypse / everything I touch, I break") unfolds out of its percussive frisson into an utterly gorgeous and transportive ambient soundscape. Body Of Water lives and breathes at the intersection of contemporary pop and the intertwined worlds of electronic, ambient, and neoclassical music – witness an artist metamorphosize in real-time, and with the deft hand of one of the world's most renowned producers by her side. Indeed, as Fisher writes, Body Of Water "moves in and out of the physical, fluttering between worlds, just as I was."
Sage Elaine Fisher is an American composer, performer and sound artist. She is best known for her performance project, Dolphin Midwives, which abstracts voice, harp and percussion using electronics, extended techniques and ritual processes. She explores themes of empathy, sustainability, vulnerability and transformation through social experiment, psychoacoustics and magic.