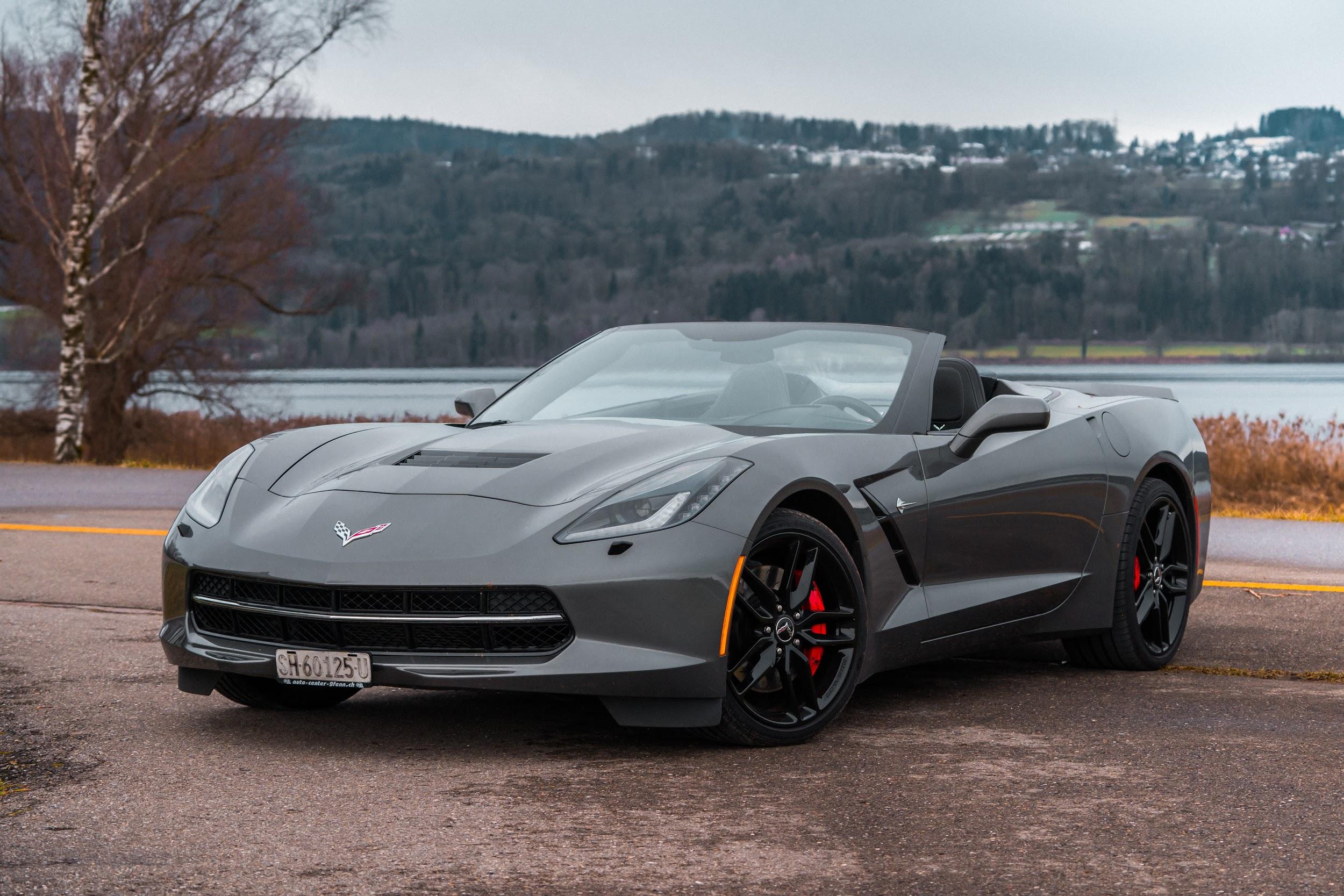 Chevrolet Corvette is a two-passenger sports car with a mid-engine. It is manufactured and marketed by Chevrolet and it comes with 8 different design generations. It was a front-engine car from 1953 to 2019 and in 2020 it becomes mid-engined. In 1953, it was shown at the GM Motorama concept show and the process of production started later that year.
The eight generations of Chevrolet Corvette (C1 to C8) have their performance highlights. C1 generation is available with higher output fuel-injected models. C2 has an L88 engine, with 425hp and a Z06 package specially designed for racing. The third generation C3 has a 430hp ZL1 engine and a ZR-1 racing equipment package. The C4 generation returned to the ZR1 moniker, "King of Hill" model, with a DOHC cylinder head designed to produce 405hp.
C5 Corvettes revive the Z06 package, a street performance option with 385 to 405hp depending on that year. The C6 generation of Corvettes had both options i.e. the Z06 option and a supercharged ZR1 model that is good for 638 hp. The C7 version of the Corvettes produced 650hp along with a supercharged engine and the ZR1 was increased to 755 hp. Now the updated and new version C8 Stingray has been officially revealed in 2020.
Features and Specs of Chevrolet Corvettes
Some of the best features and specialties of Chevrolet Corvettes Stingray are discussed below:
Mid-Engined (But not a new idea)
In the C7 generation, Corvettes has reached a level of high performance. But the only thing that is left behind is having better balance and moving the engine to the middle for better weight distribution. The grandfather of the modern Corvette, Zora Arkus-Duntov forced the Corvette to have its engine mounted in the middle just before his retirement. He pushed it hard because many people have problems with the break-in tradition. In 1974, when Duntov had to be retired he made one last campaign. He made it to get the engine mounted mid-shape but was ruined due to technical problems.
First Corvette that would not offer a manual transmission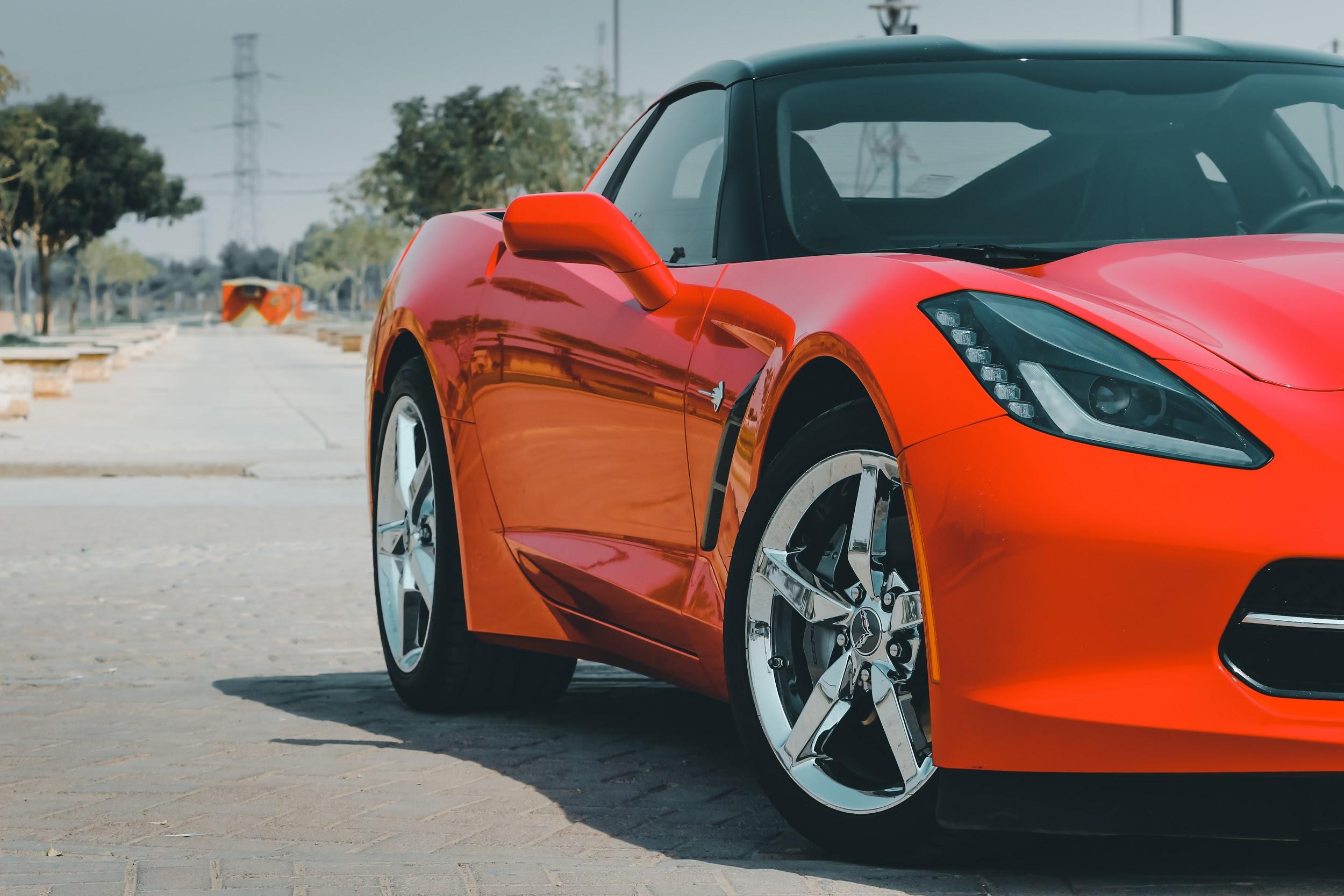 C8 will ship with a new eight-speed dual-clutch transmission, but no hint of a manual transmission becoming available yet. There is a huge uproar across social media about it. However the reality is the C8 Stingray is a huge push forward in presentation, and no matter how good you may stick, a dual-clutch auto will give you more control and become faster. That does not mean it would not be feasible in the future, but do not recommend the people to hold their breath. It is also appreciated that besides what people said or claim, the corvette has not all the time had a manual transmission.
The only model of 1983 is known to exist
In 1892 the C4 generation was due to be on dealer forecourts. Although it's ended up being pushed back to the fall. And the 1983 model was launched. Committed upgrades led to the date being pushed into 1983, and when its production started, quality issues had emerged. These issues caused GM to stop production of the model until the problem could be solved or noticed. The "pilot assembly" cars are those vehicles that could not be sold to the public and were scheduled to be pounded. But strangely one of them survived. Car RBV098 slinked through the net and it was discovered by the manager of the plant, who cleaned it up and now it is displayed at the National Corvette Museum in Bowling Green, Kentucky.
Special Chassis
Most of the generations before the C8 Stingray were built as traditional frames. They were built by using parallel rails running from front to back. But the new C8 uses a center tunnel structure that is made up of aluminum as a backbone with a front suspension mounted on the subframe. In terms of cost versus effectiveness, C8 also uses carbon-fiber where it is most systematic. Only two pieces of carbon-fiber are used in the base model. One of them is for a rear bumper beam and the other one is as a close-out panel for the central tunnel. It strengthens and protects the backbone of the car. C8 is also a heavier car with a dry weight of 3,366lbs and with fluids, it'll be roundabout 3,600-3,7000 lbs.
1978 Corvette Car was Special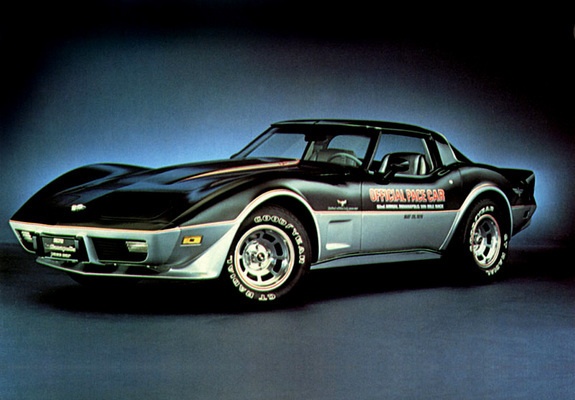 The Corvette has an Indianapolis 500 pace car 16 times. In 1978, it was the first time and corresponded with the 25th anniversary of the Corvette. It appeared with a distinctive black and silver paint scheme, parted by a red pinstripe. A 6,502 special edition was produced. This paint color was suggested because not only it looks good. The main reason behind the black and silver paint was that it would photograph well because most of the publications and TV screens are black and white at that time. The 25th anniversary model of the Corvette was worth promoting because it took so long to be the Indy 500 pace car. Therefore, 1979 was the best selling year for Corvettes with 53,807 units rolling off.
Conclusion
Some of the basic things and features of the Chevrolet Corvette are mentioned above. The new and updated generation is awesome with horsepower 490 hp and efficiency of 15 City/ 27 HWY. Its engine type is Gas V8 and coupe vehicle type. This 2 seater sports car comes at a cost of $58,900 and is totally worth driving.
Furthermore, this article is sponsored by RentalcarsUAE which is one of the well-reputed Rent a car Dubai companies. You can hire anything from economical to luxury one according to your budget. You just need to book your car online before your UAE trip, and they will make sure to deliver it to your desired location. The best thing is that you don't have to pay any additional or hidden charges. Book your car while sitting at your home to get the car right away after landing in the UAE.