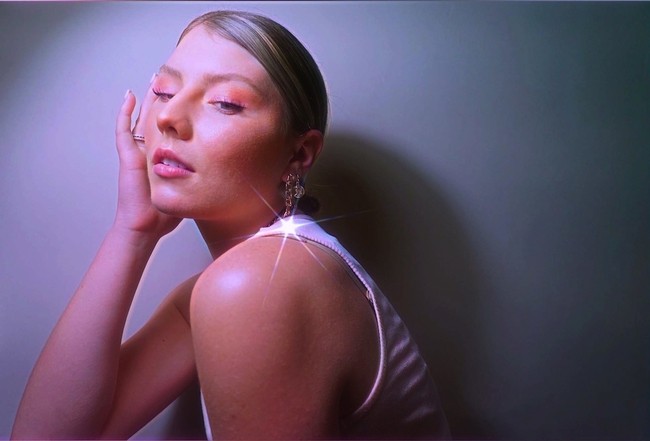 Coming off her debut EP release, Dasha completes this era with a glistening visual accompaniment for her $hiny Things closer, "More Than This." Filled with key icons and motifs emblematic of the 2000s, Dasha showcases her effortless ability to blend modern and retro elements in this striking visual.
https://www.instagram.com/dashamusic
Seeped in Y2K ambience, the video for "More Than This" features a so-over-it Dasha and her signature girl group, all lamenting the toils of dating men putting out the bare minimum. Dasha has always stood for female empowerment and this music video is no different. "The girls I brought in are close friends of mine and also bad ass songwriters and artists themselves," explains Dasha, "By bringing them in, I was trying to emphasize my greatest motto of 'community, not competition.'"
The video itself is drenched in homage to the '00s, with nearly each shot carrying an allusion to the aughts, whether it be TigerBeat posters on the wall, projecting AIM visuals, or imitating the style of Super 8 film cameras. As Dasha vents about her underwhelming stay-lationship on the verses, visuals of Dasha and her girls hanging out and dressed to the nines act as the pop-perfect accompaniment to this track encouraging girls to get what they deserve.