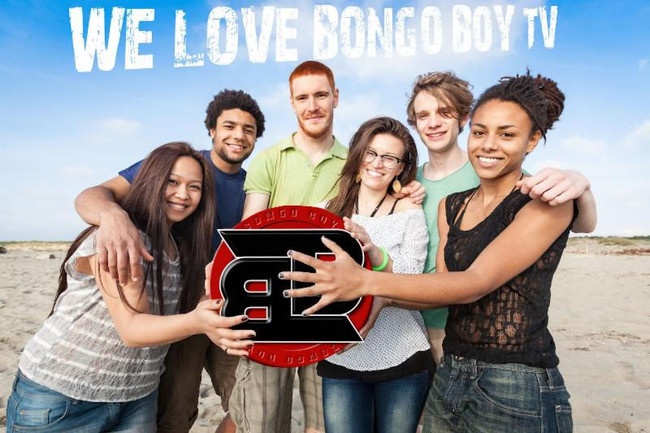 This April The Bongo Boy Rock n Roll TV show series new episode features 7 music videos by independent artists from around the world.
The TV show can be seen on 72+ Terrestrial TV Channels in the USA and Bongo Boy TV always uploads each episode in HD to Vimeo for viewers outside of our local listing of broadcast and for their international fans of the TV show series.
Joyann Parker blends the beauty of southern rock with a funky flair on "Carry On". Her vocals are pure fire and command the utmost of attention. The band proves more than able in keeping up featuring just the right amount of sheer intense energy to much her.
With nods towards an 80s New Wave style, the High Plains Drifters embrace the classic with "Since You've Been Gone". The detached delivery of the vocals takes a page from the Pet Shop Boys' observational cadence. Riffs here prove to be purely infectious as the hooks are aplenty and run through the whole of the piece.
A highly personal trip unfolds with Steve Ryan's soulful "Proud of Me". He updates the R&B sound giving it a futuristic flair similar to that of Flying Lotus and Teebs. Vocals have a tenderness to them, almost longing as there is a loveliness to the way he lets the song build itself up.
"For What It's Worth" has a gentleness to it, for Pete Muller and The Kindred Souls features just the right emphasis to it. Layer upon layer comes into the fray further adding to the spirit of community. Strings, easy-going drums, and more support the soulful cadence of her voice.
Les Fradkin delivers a comforting message on the thoughtful "Turn To The Movement". Everything about it has a gracious elegance to it, and the keyboard work is carefully sculpted. Virtually glowing there is a luxurious quality, easy to get lost in.
A neat bit of reggae rock rolls on through with Eucalyption's "Waiting". The prominence of the bass feels quite wonderful for the rhythm has a driving, propulsive energy behind it. By far the highlight comes from the distance, journey-like gaze of the storytelling.
Project213 closes things off on the intense trip of "Bleed With Who?". Here they do exceptional work in blending the raw aggression of hard rock with the otherworldly presence of shoegaze resulting in a meditative blend. Drums hit hard as the whole of the track has living, pulsing spirit.
Summary Season 10 / Episode 4
1. Joyann Parker – Carry On
2. The High Plains Drifters – Since You've Been Gone
3. Steve Ryan – Proud of Me
4. Pete Muller and The Kindred Souls – For What It's Worth
5. Les Fradkin – Turn To The Movement
6. Eucalyption – Waiting
7. Project213 – Bleed With Who?