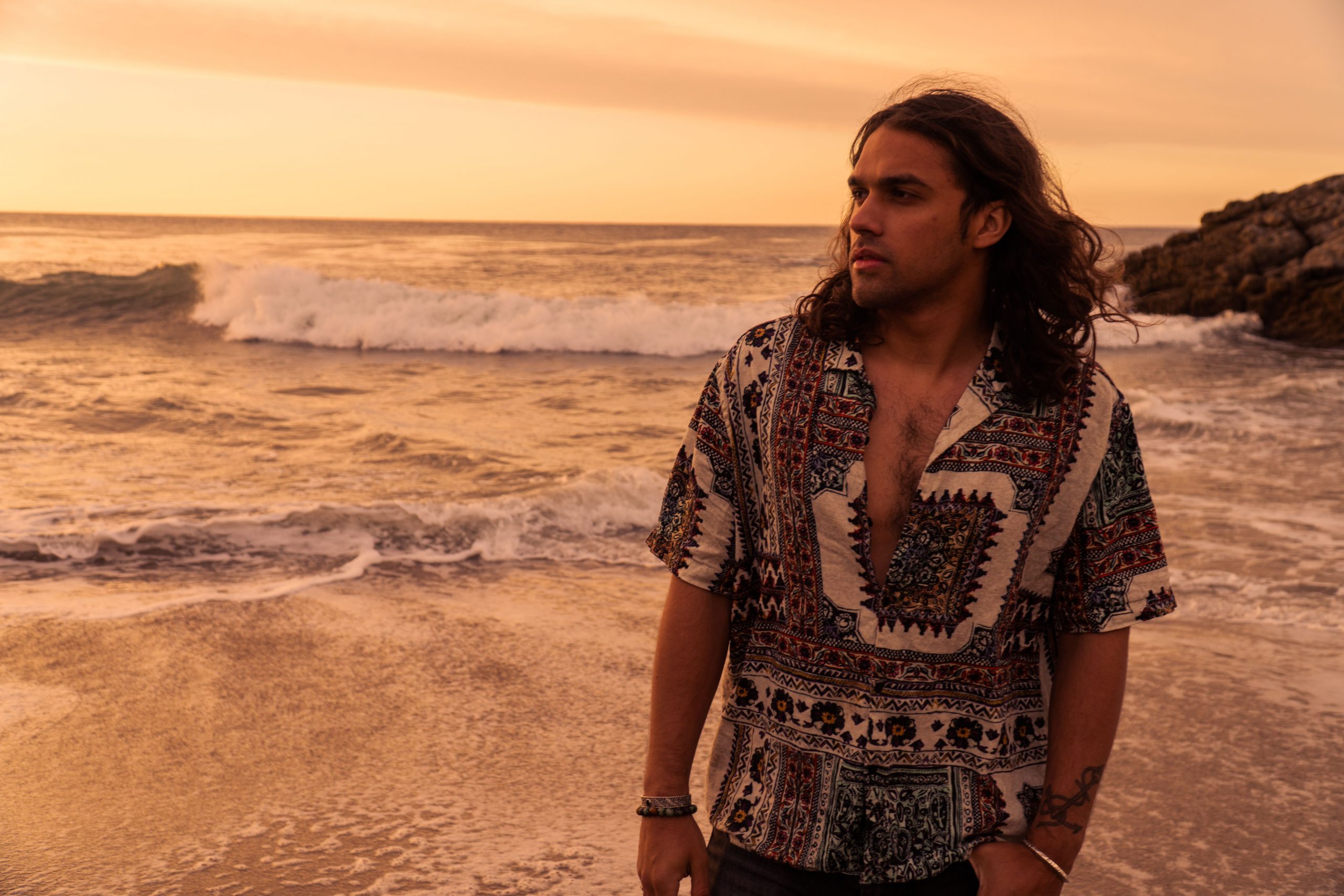 It doesn't get any smoother or more vulnerable than Nathan Harrington's new single, "Hold On Me." Described as something of a Reggae crossover act, the 21 year old, Nathan Harrington, could possibly cater to every cliché we have come to lazily subscribe to. The thing is though, he really isn't a prototype, at least not in the traditional sense. True, "Hold On Me," may fall into the sappy love song category for some, but it's as good as it gets, if so. From his humble, but inspired performance, to the idiosyncratic production, Harrington has a better grip on himself and his sound, than most who are much his senior.
FACEBOOK: https://www.facebook.com/nathanharringtonmusic/
Based out of Los Angeles, Nathan Harrington is a singer/songwriter, like so many others, just looking for his slice of the pie. Little is known about his early life, but his youth may have something to do with that. What we do know is that he was of course highly inspired by Reggae, but also Latin sounds. As a Singer/Songwriter, Harrington sounds far more developed, than one might expect. It certainly appears he is on the right path in life, as music is a natural breathing exercise for him.
Reggae in and of itself, typically employs a sort of counter melody, and Harrington's take on "Hold On Me" is an example. The bouncy backdrop gives way to the acoustic strum, and compliments Harrington's voice, nicely. The entire arrangement is something like an elevator of sound, with a simple premise. His delivery is soulful, yet restrained at just the right intervals. You're going to feel an immediate sense of comfort with "Hold On Me," whether you intend to or not.
https://www.youtube.comwatch?v=KrfNWUr_lLo
And I know we've just begun/but you've got a hold on me. It's often the simplest and most direct lines that reach the deepest nerve. For anyone who has experienced young love, you know just how swept up you can become in the midst of passion and infatuation. It can feel like the only thing that matters, and everything else just exists to surround it. We become so ensconced in the moments we spend together, that time seems to stand still, or at least we hope it would.
Harrington says the song is about the enamoring first stages of a new romance. The intoxicating presence of someone who captivates our senses, and pulls us into a whirlwind of excitement and titillation. The idea that it possibly won't last, is completely lost on us, as we dance and laugh into an unrealistic future of little to no design. We gloss over the fact that we are likely to grow in different directions, or in some cases, are completely oblivious to the concept, until the fateful moment, arrives. But that initial feeling of love, or at least what we rationalize it to be at
that point in our lives, sets a precedent for what we will pursue in life with any degree of fervor.
https://open.spotify.com/album/0GIISkLwlNX0bjVWqu1Qnk
"Hold On Me" is a song that is difficult, not to like. Reggae themed music has a way of making even the most stoic of us, crack a smile, and Nathan Harrington is an effective conduit. You never doubt his sincerity as he sings about a love that is glowing with alacrity, but potentially doomed to implode or at the very least, fade away. He never lets on that he is the least bit concerned about the dream reaching a conclusion, because maybe in his case it won't. Whatever the case, for 3 and a half minutes of his new single, Nathan Harrington, certainly has a hold on us.