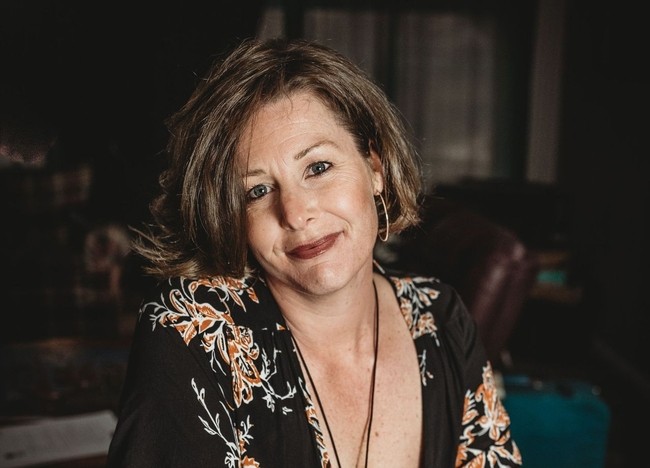 Americana/folk singer-songwriter Hope Dunbar sat down recently with @skopemag to talk about her new album, "Sweetheartland" (out now).
@skopemag: Hi, Hope! This album ("Sweetheartland") is one that taps into a feeling of strength and resilience. Tell us the story behind the album.
Hope: At the end of 2019, I went into the studio knowing I wanted to explore a bigger sound and work specifically with Zack Smith and Jesse Thompson as my co-producers. The songs on the album all embody a certain energy and voicing I wished to convey, which I would describe as "more fun" and "louder." Of course, I'm still the mildly sad Midwestern woman I've always been, so that's on there too.
@skopemag: What is the story behind "Sweetheartland," the title track?
Hope: "Sweetheartland" was written from a place of joy and freedom. Those are two things that haven't always come naturally to me as a songwriter. I hope listeners hear the wide openness of where I come from and the hopefulness of a world waking up.
@skopemag: Your music seems deeply influenced by Nebraska and the prairie. How has it played a part in your music and your sound?
Hope: It is very inspiring to look out on that sky that goes on forever, to see those big storms roll in from the west, and to know your friends and neighbors so well that we live out our stories in front of each other without the modern veil of anonymity. That changes a person. That ties a person deeply to a sense of place and community. It has helped me see deeper beauty, deeper joy, deeper tragedy, and if that's the life, then it'll seep into the art.
@skopemag: How would you describe your music?
Hope: In an effort to extract myself from the web of Americana/folk/country, I've come to describe my sound as "New American Prairie." I describe it as music about strength and resilience in the midst of hardship. I describe it as "shouting at the north wind and refusing to leave." I describe it as hurt and heart bound up together.