WRYT definitively has one of the more exciting alt rock sounds to come out in some time. The new two-song self-titled EP is just a glimpse of songwriting cued up for the times, with modern undercurrents. Where other bands and artists rely on floundering, aggressive rage, WRYT delivers an equally combustible punch with enlightened lyrics pushing for change, all the while doing it with a steady rhythm and nocturnal glow. WRYT is elevating the rock game – albeit two songs at a time.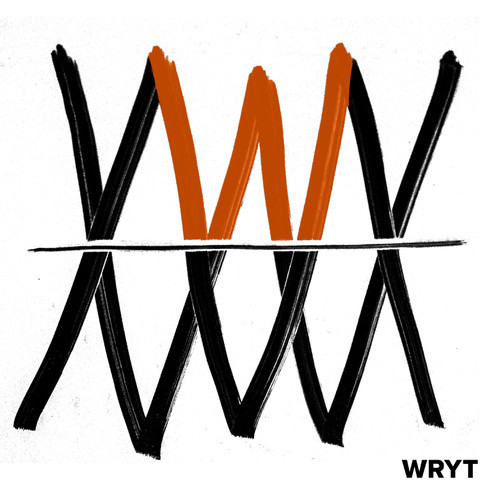 WRYT (real name Mychael Wright) hails from Washington D.C. A rousing mix of guitar fuzz, steady percussion and an overall grunge like-sheen in "Ivory Tower" sets the stage perfectly for the beat heavy "Milk and Honey". Both tracks are ideal, savory lyricism at its best. In "Ivory Tower" the idea of tearing down the walls, changing the world resonates so clearly from the modern lens. Still, the guitar work and Wright's vocals convey a timeless tone. Wright's tenor is rock-ready, the vocals edged with societal displeasure and hints of pleading. The artist behind this voice has seen a lot in a very little amount of time, and the urgency is there. "Ivory Tower" doesn't placate to protests, it evolves into a passionate display of modern rock with poignant words. Even a nod to the Martin Niemöller poem written in response to the German cowardice during World War II. And I won't break, I won't yield, let you grovel for your fill, I would gladly march forever…and when their voice begins to fade, who is left to blame? When ash is all that still remains, who is left to save?, sings Wright. 
BANDCAMP: https://wryt.bandcamp.com/releases
"Milk and Honey" is equally stunning and stirring. Communicating to the listener that all is not right with modern society, that the Black American's struggle continues to be decried. One of the lines that stood out – these strange fruits still swinging from their vines – struck me right in the gut. Is this a reference to the 1939 Billie Holiday tune, "Strange Fruit" symbolizing lynching of Black Americans? I believe so. Wright emotionally delivers a powerful song. The rhythm section keeps time, much like the incessant seconds on a clock. I felt like the drum beat symbolized the constant battle, the relentless facing of the facts. It's never going away. Taste of bittersweet, Wright sings, with a voice that feels let down, but undeterred.  
WRYT is produced by Gabriel Solomon Wilson, with Aaron Knot (Sound Engineer), Chris Greely (Mixing Engineer) and Drew Lavyne (Mastering Engineer). I have no hesitation in calling these two tracks out as some of 2021's best. WRYT can't be contained in just the pop rock arena – these songs are beyond amazing. We need songs like "Ivory Tower" and "Milk and Honey" to start the conversation. We used to call these songs protest songs or politically-driven songs – these are much more than that. "Ivory Tower" and "Milk and Honey" have earned their positions amongst the greatest songs that depict struggle – from "What's Going On" (Marvin Gaye) to "Alright" (Kendrick Lamar), WRYT is right where it needs to be. 
Anne Hollister