Are you looking for a place to drinking beer and get rewarded at the same time? Then World of Beer should be the place that you have looking for. We give an entirely new experience for beer drinkers in the Country. As a matter of fact, to show you how committed we are to providing the best product to our customers. The World of Beer also has a Loyalty Program, so you can have the best experience every time you come to visit World of Beer. In our Loyalty program, we reward those who visit The World of Beer. We also give you the achievement of every beer that you have been tasted on our spot. 
At this moment, we already have more than 125,000 loyalty members. In brief, World of Beer rewards grants you $5 every time you spend $75. Besides, the biggest prize that you can get is from the giveaway from our rewards member such as World trips. You can also have several bonuses by drinking on our places like getting free food items and beer for the birthday man, collecting badges for your achievement, competing on the local leaderboard, and many more. Now, suppose that you are getting excited about hearing our Loyalty Program's rewards and ready to get involved; you only have to register yourself as the World of Beer member on our website.
Correspondingly, we have provided this article so you can have a better point of view on what we do in World of Beer. This article is a good starting point for you because it covers some of the basic information about Beer Near Me. We are ready to pour the beer for you as our privileged customers.
Can one beer get you drunk?    
You may ever see someone get drunk over one beer, and it will give several impressions for others. If you ever have this kind of experience when you drink a beer, there are several reasons behind it—at first, getting the buzz when drinking beers depend on the weight and gender. Commonly, you may see that women are getting buzz faster than men. It can happen because of the water distribution inside your body and your body fat. Since a woman has a lower level of water inside her body compared to a man, women can get drunk faster than a man in the same dose of beer.  
Another reason behind it is the empty stomach. This aspect also contributes to how faster you can get drunk when drinking alcohol. It is because when you have no meal before drinking a beer, then the absorption rate will be faster than can be resulted getting buzzed in the short term. However, when you already have a meal prior to drinking beers, then the absorption rate will become slower. Therefore, the appropriate place to get a beer is you should come to a bar that also serves you food like World of Beer.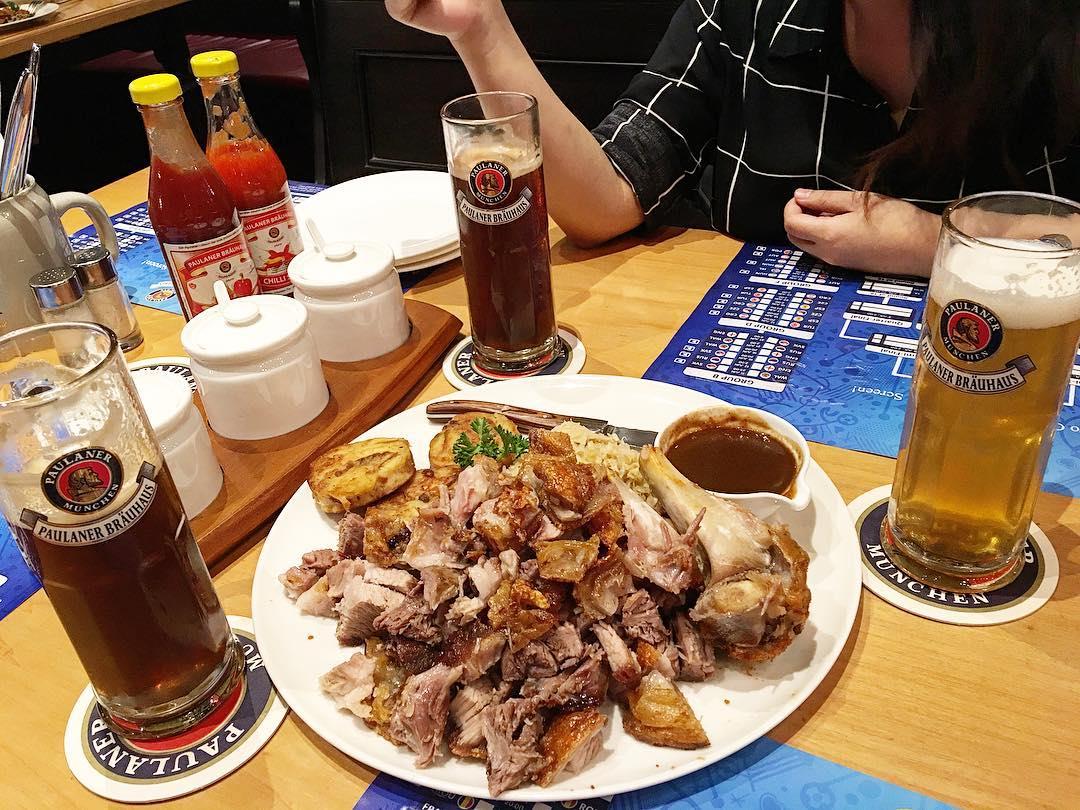 Is beer alcohol or not?  
Yes, beer is alcoholic in a literal way. If you ask me is there any beer that is not containing alcohol, the answer is no. The thing that becomes the attractive point in beer is the alcohol matter inside the beverage. This characteristic is closely related to beer since it was first invented in Babylonia 6000 BC. The long history that brought beer here today records that this beverage is containing alcohol since it is using the aged or the fermentation process. 
Since the beer is an alcoholic beverage, you need to mind the doze in consuming the beer. For example, if you are driving a car alone, you better not drinking the beer too much. It doesn't mean that you cannot drink it at all. Yes, you still can drink it, but you have to limit it because you have to be sober while you are driving. The situation will be different if you are partying in your house, you are going to a bar with your friends. Drinking until you hit the hangover may be a fun thing to do on the weekend. 
People are using their creativity with beer. They create various games that using beer as a component in it, such as the beer-pong, beer-challenge, and many more. For some countries, beer is a part of their culture and cannot be separated in anyways. You can mention some countries like the USA, Japan, Germany, and many more. 
For your information, the alcohol in beer is not as high as the one in Vodka, Wine, or even Whiskey. That is why beer is friendly for people who only look for a bit drunk sensation instead of fell-off by a hangover. Grab your beer today on World of Beer, and taste it by yourself.
Is beer good for the skin?
Is beer good for your skin? Yes, beer is good for your skin. A glass of beer contains not only alcohol matters but also some of the vitamins that able to bring you brighter skin and also effective in clearing the acne in the face. People are having good-looking skin after they consume beer regularly in a year. If you are having some trouble with acne and some skin problem, a glass of beer every day can be a real solution. 
Beer is also good to remove dead skin and become the best formula in the anti-aging matter. The research reveals that beer is able to bring its good drinker skin that looks fresher than the non-drinker. Moreover, the joy in drinking beer will drive your stress away and help your body to create the dopamine that helps you to prevent the aging stages.
Do you have a problem with the brown spot or skin pores? Beer can help you with that too. All you have to do is just combining the beer with a glass of lemon juice when you drink it. The effectiveness of beer and a glass of lemon juice is able to remove your skin pore and brown spot. 
There is a lot of benefits to drinking a beer. You will get not only the fun but also the best result for your skin. Drink it now at World of Beer, and enjoy the beer like never before.