Garnering praise from Nylon, Refinery29, People, and more, rising 16 year old singer, songwriter, and actress Dylan Conrique shares an infectious, dark-pop new single and music video entitled "After All" today via KYN Entertainment.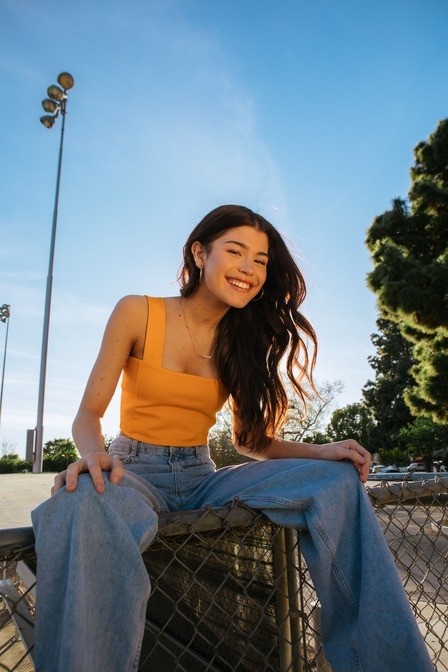 On the track, shimmering piano and a laidback beat glisten beneath her dynamic voice. Co-written with Hilda Stenmalm (BTS), Teodor Runsiö, and Frans Torell (Lil Halima), Dylan longs for a "little bit of heaven, little bit of hell" on an instantly chantable hook meant to personally empower. It illuminates her impressive range and knack for quotable lyrics, and her evolved sound signals the start of a new era. As she laments going to prom, dating a guy and going to a party, hints of optimism peek through the dark clouds.
"After All" has already generated considerable buzz amongst fans, with a track teaser accumulating over 1.5 million views prior to release.
About "After All," Dylan said, "This song is all about someone who has a hard time making up their mind, like me (haha). I'm definitely a "what if" person, like I always want to stay in and chill, but then I end up getting FOMO if I don't go out—or thinking that I don't want to date someone, but maybe it could end up being fun. I feel like that push/pull feeling is something that a lot of my friends and listeners can relate to. It's like we have our walls up, but then we all realize that if we tore down those walls that it could be "wonderful". My mom always tells me, 'The worst they can say is, 'No',' and that nothing is ever the end of the world. I think that's super comforting and makes me more confident to do the things I want to do. Just go live your life. Don't let negative thoughts or other people hold you down. Be your own prom date!"