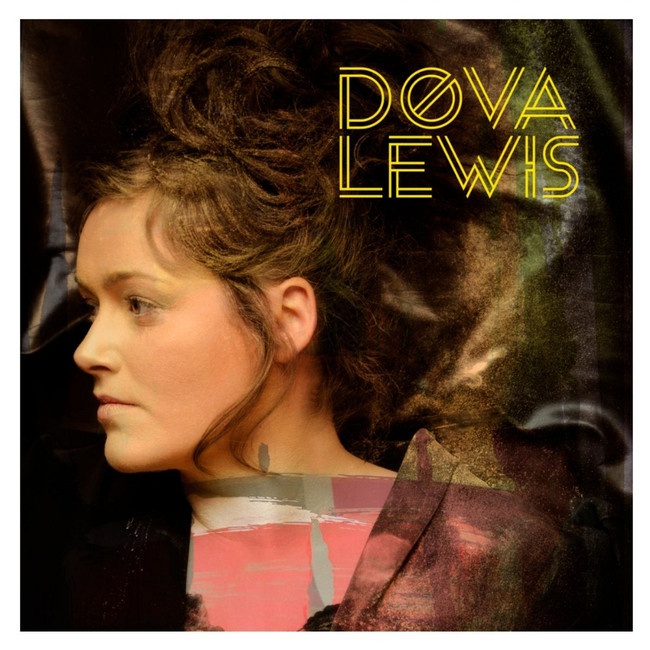 As an artist myself, there's always a scary sinking feeling when you're putting yourself out there in your art. You're bearing your soul for all to see, and I can't imagine the magnitude that must be felt when you're a woman performing no less. Dova Lewis' self-titled EP is an almost four-part travelogue, chronicling the journeys of an artist who's really only just getting started. Her sound is evocative of Adele vocally, but her songwriting is in part Fiona Apple with a dash of Sia, but it all remains her own.
BANDCAMP: https://dovalewismusic.bandcamp.com/
Each song across this EP threads the needle perfectly from one to another starting with the moody, sultry and breathy "Lie" which sees Dova breaking the shackles of mistrust of the people and men who have tried to keep her down, knowing that she can't be contained and she's ready to trust herself. "Your love is a lie, why do I hold on tight" is a perfect example of what she's going for and her vocal performance is smooth and winding, like a true poet. "Lie" leads perfectly into the centerpiece of the EP, the single "Dreamer" that also is out now with a music video release. Before I get into the song, which I'll say right now, is great. Beautiful, anthemic, evocative, and powerful, but god I love this video. As a former director, making indie music videos is a thankless task because you're trying to do a lot with little, and damn does Lewis and company make the most and it fits the aura of the song so perfectly, it's startling in some ways. Wistful and contemplative, but ready to be explosive when she hits those notes of believing in herself on her own as the title dreamer. These lyrics contain an extra heft of depth to them when you take into account that Lewis has done so much to get her passion for her art in front of as many people as possible.
APPLE MUSIC: https://music.apple.com/us/album/dova-lewis-ep/1558734741?ign-gact=3&ls=1
Coming from a musically inclined family, her mom a pianist and her father a bassist who unfortunately passed away from cancer not long after Lewis' first televised appearance, she went on a journey taking her to the Hawaiin rainforest all the way to LA and now back to her home in Montreal. The lived experience is all over these songs and they feel deeply personal. "Build Myself" feels in many ways like the internal monologue of the next choices that lay before her and the finale track "California" is an almost tragic, yet necessary exit to a memorable time that you exchange for the next phase in your life. It drips of nostalgia and emotion and it might be my favorite track on the whole album, especially with such a catchy hook. This EP is ultimately about staying true to one's self as Lewis herself has done, thorns and all with what she's experienced and it remains an excellent personal and poignant debut that is hopefully the beginning to an already outstanding performer.
Wyatt Kennedy