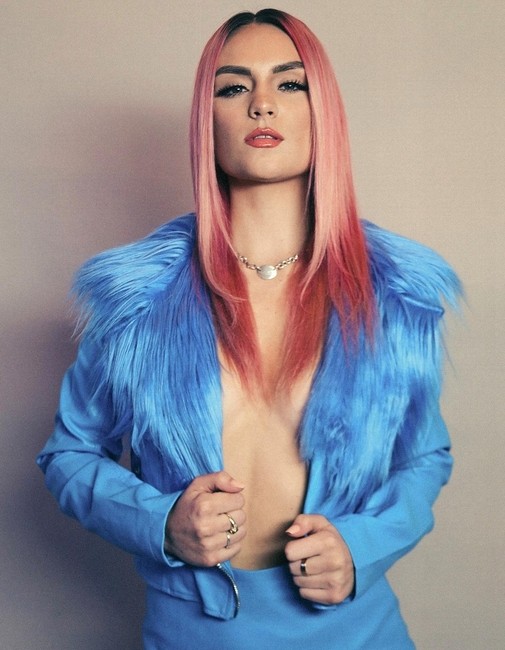 The collection offers listeners an abundance of bad ass energy through high octane pop bops which fuse 80s and 90s production nostalgia with a modern flair that detail being unapologetically true to who you are and not caring about what people think. Once restrained by other's opinions, the EP has allowed Jenny to fully embrace herself and gives listeners a peak into the "madness" taking place inside her head: the good, the bad and everywhere in between. Through each of the six tracks, she offers a true piece of herself and her journey to who she has evolved into today as both an artist and a young woman. "SCREAM," which follows previously released singles "All In" and "November Nights," is a track written in quarantine about trying to find happiness and freedom amidst the state of the world.
"My debut EP means everything to me because not only did I work really hard on it, but it's a collection of songs that I feel describes me really well, multiple personalities and all," shared Jenny. "It's the best introduction into who I am as an artist. I opened up more than I ever have in these songs, talking about love, relationships, and my own insecurities and growth so it's really exciting to be able to share them with the world."
'Scream' –
https://www.youtube.com/watch?v=TncphEe36E4
Madness opens with "All In," a track written about meeting someone and the instantaneous connection that forms between you and a ride or die love and the power that comes with it, making you feel like you can conquer any obstacle because you have each other. PRESS HERE to watch the video directed by Colton Tran. Also on the EP, is lead single, "November Nights," which was inspired by a past relationship. The moody track touches upon how you can love someone so deeply, even knowing you probably shouldn't be with this person, and yet you are still somehow addicted to making it work, longing for their love and validation.