If you are going to call yourself, Intelligent Diva, you had certainly better embody all the key traits to such a moniker. Luckily for the woman, herself, she has shown enough range to earn her stage name. A Singer, Actress, Model, and Entrepreneur, Intelligent Diva seems to have all the corners of the Entertainment Industry , covered. Music was always her first love, as she found salvation in singing, with her church choir, as a child. She's come a long way from those days, with her new single, "Work It Out Now."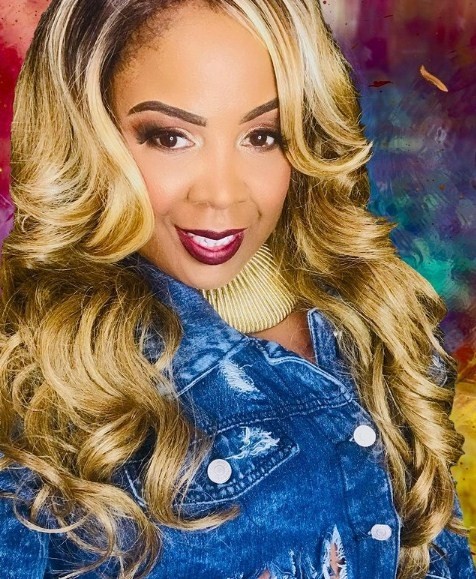 The entrepreneur in Diva's credentials, comes from the fact that she owns her own record label. The presumably titled, Intelligent Diva Records, has furnished all of ID's previous releases, as well as "Work It Out Now."  As far as we know, ID has not released a full length album, or an EP. Instead, she has focused on singles, which is not a bad idea in today's streaming centric system. Reportedly, "Work It Out Now" is a departure from the tone of ID's previous work, which included a piece on the irrevocable repercussions of police brutality.
"Work It Out Now," certainly expresses a more sultry and liberated version of Intelligent Diva. So much so that it will be interesting to see how her fan base responds to it. It's a steamy and sexually charged track, that sees Diva expressing her raw feminine prowess in the most irreverent way. It's difficult to say whether this release would be considered a risk, what with today's ever changing standards. However, for ID, personally, the single is something of a lateral play.
The production on "Work It Out Now," isn't flawless, but it isn't shoddy, either. The most notable critique is that ID's vocals are a little buried in the mix, making it hard to decipher her lyrics at times. This could be intentional, but it gives her a more raw and slightly unpolished sound than she might have been going for. Whatever may be lacking in the overall mix, is compensated for by ID's minx enthusiasm. She is all in with the character on "Work It Out Now," so it at least feels like legitimate lasciviousness.
Put your back into it/let me see you work it out. We all know what ID is going for here, as she dips her toes in the water at times, and at others, does an Olympic dive. The synth that drives the track is lively and loud, figuratively and literally. For a track like this to work, it needs to sound monumental and even a little obnoxious in order to accommodate Intelligent Diva's tempestuous ferocity. In a rather complete sense, the song lives up to the lofty expectations.
Intelligent Diva has numerous projects in the works. "Work It Out Now" is a fitting soundtrack to the escalating pace of her trajectory. She took a step in a new direction with this song, and if nothing else, it will prove to be a novel addition to her catalog. It's clear that her intention is to brand Intelligent Diva, if she isn't already well under way to making that intention a reality. This diva is making major strides, as she sings Ca Plane Pour Moi, all the way to first class.
Mark Ryan
The music of Intelligent Diva has been heard all over the world in partnership with the radio plugging services offered by Musik and Film Radio Promotions Division.  Learn more https://musikandfilm.com