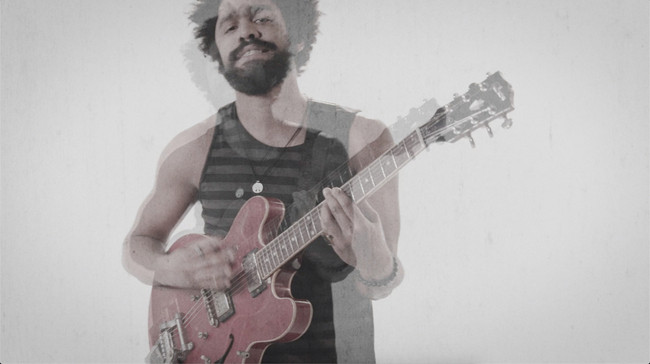 Tash Neal will release the music video for his song "Boomerang" which was directed by Nate Ford and shot in Hoboken, NJ. "Boomerang" is one of eleven songs from his hard-hitting and even harder-grooving debut solo album Charge It To The Game which just dropped on March 12th via Black Hill Records.
"'Boomerang' was the first song that really solidified to me a new sound was coming that was different than the songs I was writing before and with The London Souls. It was the jumping off point that let my antenna know, the album is being written right now and it will be an evolution. Soon after, all the songs for Charge it to the Game would come," comments Neal.
Charge It To The Game is all power and propulsion, grit and grime. It's eleven high-energy, high-stakes rock-blues-funk-psych-r&b-pop workouts that slam and slide and swagger and strut with relentless passion and unshakeable soul. "It's a celebration of life and a celebration of getting over shit," Neal says. Because really, at the end of the day what else can you do but just keep running till you hear the alarm go off? "That's what I love about the album and the album title—it's such a statement," he continues. "Whatever you have to face, it's like, charge it to the game, man. I'm still here. I'm still living."
Celebrating life is especially meaningful to Neal after being involved in a horrific car accident in 2012 in his hometown of New York City that came very close to turning tragic. Neal, after spending the evening at a friend's downtown studio, was heading home in a taxi when it was broadsided by an out-of-control drag racer. As a crowd of onlookers gathered, the singer and guitarist's limp body was pulled from the totaled vehicle by medics using the Jaws of Life. Neal underwent brain surgery and had a piece of his skull removed and was then placed in a medically-induced coma.