Exotic by design but ultimately born of countrified pride more than it is a sense of adventurousness, "Like It or Not I Love You" is a song that forces listeners to read between the lines. It might not have the poppy swing of the title cut in Hopeless Romantic, or the delicate string tones of "Haunted Hotel" or the Jim Cuddy-featured "Chance in Hell," but "Like It or Not I Love You" definitely aches with an originality Bobby Dove has become known for in their scene in the past five years. Dove has a sound all their own here, and despite the title of a track like "My World's Getting Smaller," it's clear the opposite is true.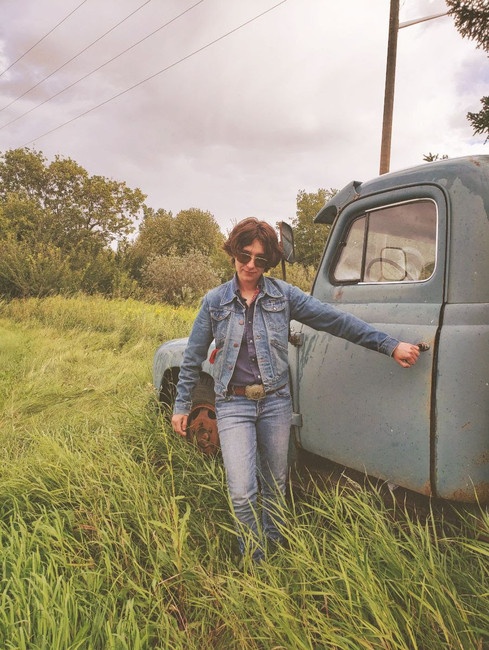 "New Endings New Beginnings" is inarguably the most cathartic, and ironically old-fashioned, song on Hopeless Romantic, and though "Gas Station Blues" is a bit more introspective, both compositions touch on a relatable self-consciousness I really like about Dove's lyrical style.
BANDCAMP: https://bobbydove.bandcamp.com/album/hopeless-romantic
The tone of their diction rarely changes here, and while "Golden Years" and "Sometimes It's a Lonely Road" express more of a raw feeling than one of refined awareness, the emotional drive behind their words and those of "El Hormiguero" is almost identical. 
From the gentle strut of "Early Morning Funeral" to the blushing honesty of "Haunted Hotel," there's scarcely a dull moment to be found in Bobby Dove's Hopeless Romantic, which is one of the first stimulating Canadian records I've heard in 2021. It surprised me to learn that they had been around for five years (check out their debut LP Thunderchild if you have the chance) when I explored Dove's background a little further, but if they can find some better promotion on the American side of the border than their Canadian scene has afforded them thus far, I'm sure Hopeless Romantic will be joined by other hit LPs in the near future. 
Gwen Waggoner